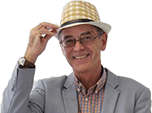 Our Cars: Honda Civic Type R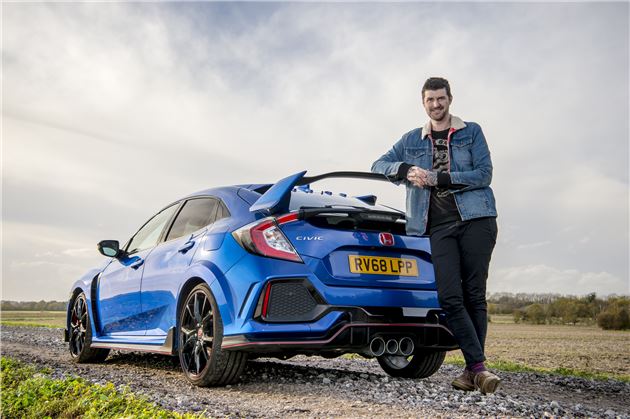 20 November 2018: The world's craziest family hatchback
The Details
| | |
| --- | --- |
| Current mileage | 850 |
| Claimed economy | 36.7mpg |
| Actual economy | 28.5mpg |
Well look what we have here. Yep, a Honda Civic Type R. This, in my view, is the single most insane looking family hatchback ever to leave the production line of a major car manufacturer.
And I love it.
I understand why someone might despise it, but for me it is – aesthetically at least – the very essence of what a hot hatch should be…if you take that essence then mix it with a gallon of caffeinated insanity juice. My kids think it's hilarious. My wife thinks it's hideous. One of my friends called it "a disaster". Most of my friends laugh when they see it. I do to. It's the only car I've ever had that I literally say "YES!" to when I look at it.
It's the opposite of the car it's replaced in our house – a Volkswagen Tiguan Allspace, a car that's brilliant in many ways, but which induces exactly zero emotional response. A Civic Type R does, be it positive or negative.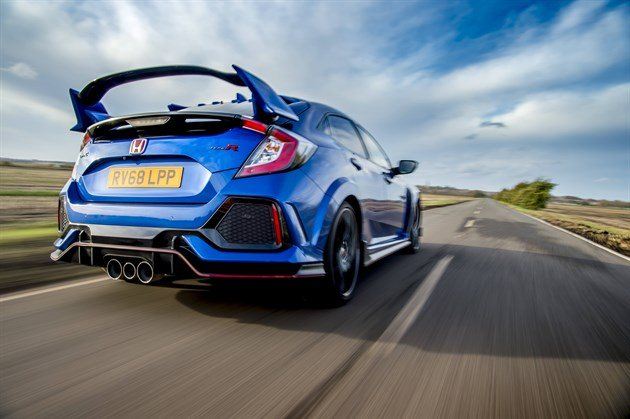 Cars like this are why I got into cars in the first place. Cars that are special in some way but also within the reach of plenty. In the late 90s, when I was a teenager and first really noticing cars as an interest, it was the Japanese stuff popularised by the Sony PlayStation's Gran Turismo – Impreza Turbos, Mitsubishi Evolutions and Nissan Skylines – that I became obsessed with.
At a time when hot hatchbacks are getting much quicker yet ever more anodyne – more refined, more comfortable, more sensible – the Civic Type R flattens the zeitgeist with its 20-inch rims and its massive spoiler.
If it's the exact opposite sort of family transport to our Tiguan, it's also the opposite sort of hot hatch to the Volkswagen stuff too. Since taking delivery of the CTR (which is what we'll call it from now on), I've noticed far more Golf GTIs and Rs than I ordinarily would. And they've become very boring, all of a sudden.
I don't plan on giving the CTR an easy ride though – it's not giving me one, that's for sure – and a couple of weeks into the experience I'm already getting irritated by it in a few ways. One thing I can tell you already though: this is going to be an interesting six months.
Later: Here's why you buy a Civic Type R [Pt.1] »
Updates

Some time with a rival hot hatch has made Mark appreciate the greatness of the CTR's particular skill...

Within one week our CTR has done more than 1000 miles, most of it on the motorway. How has it stacked up?

We've got loud brakes and foggy lights but they're still not diminishing our love for the barking mad Type R

Here's why a 320 horsepower mega hatch isn't quite quick enough...

The Civic Type R's 2.0 turbo engine is a marvel of engineering, but it somehow doesn't quite hit the spot.

Does the world's craziest family hatchback also have the world's worst in-car infotainment system? (The answer is yes.)

If the Civic Type R is an astonishing performance car, as a hatchback it's underwhelming... and for some that could be a big problem.

The Civic Type R is part supercar, almost, and part family hatchback. It's amazing at the first role. Here's why.

20 November 2018: The world's craziest family hatchback
We've replaced family transport chalk with cheese, saying goodbye to a Volkswagen SUV and hello to this mad thing.