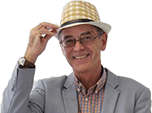 Our Cars: Honda Civic Type R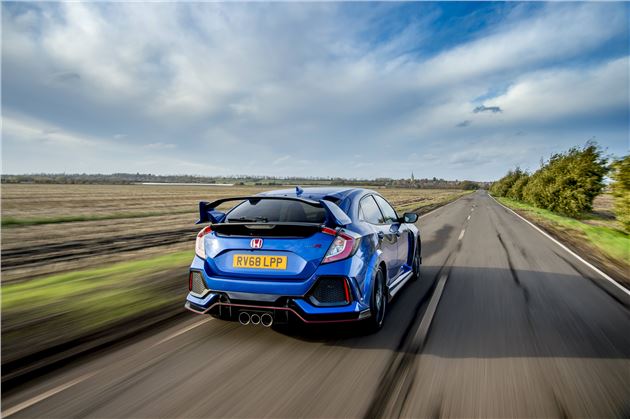 4 December 2018: Here's why you buy a Civic Type R [Pt. 1]
The Details
| | |
| --- | --- |
| Current mileage | 1200 |
| Claimed economy | 36.7mpg |
| Actual economy | 29.5mpg |
When you look at this thing, you know you're looking at something that goes fast. And that's why you buy one of these. But the speed at which it can get from point A to point B is genuinely staggering. 
The proof is...sigh...at the Nurburgring test track. I know, I know. But you sort of have to go there, because the CTR is the current lap record holder for a production front-wheel drive hatchback. I'm not really into this sort of thing at all, but as a benchmark of this car's performance its 7:43 Nurburgring lap time is staggering. You can watch the video below, if you like, but if you can't be bothered it's probably enough to pick out a couple of cars that the CTR is quicker than across the 13-mile route: 
Audi R8
Pagani Zonda
Lamborghini Gallardo Superleggera
Porsche 911 GT3 RS
Staggering, right? What that time tells you is not just that the CTR is quick, which is a given, but that its chassis and drivetrain defy logic. Front-wheel drive, manual gearbox, rear seats, big boot, and yet the high speed agility to get around a notoriously twisty and terrifying stretch of road faster than a load of bona fide supercars.
The 0-62mph argument looks a little redundant in that context. Nonetheless…
The CTR gets its power from a 320PS 2.0 turbo engine with 400Nm torque, which is loads but notably peaks at 2,500rpm – a little on the high side for a turbo engine. The 310PS Volkswagen Golf R, for example, has 380Nm but you get all of it 500rpm lower. That plus the Golf's four-wheel drive explains the 0-62mph deficit: the CTR takes 5.8 seconds, the Golf R 5.1.
If all you're interested in is the traffic light battle, the Golf is clearly the way to go – and to be honest the Golf does feel quite a bit quicker than the CTR off the line. Beyond that the CTR pulls away though. In every sense. For a start, its 50-70mph time is astonishing; if the CTR's straight line performance is a little underwhelming off the line, it more than makes up for it beyond that.
Assuming it's dry, and assuming you're in an appropriate place (of course), the CTR has the agility and balance and outright pace that absolutely defies its place as, basically, a front-wheel drive family hatch. The level of grip is astonishing; it has proper, actual steering feel; you can make it oversteer; the brakes scrub speed like a an airport sniffer dog; the pure excitement of the thing is an absolute drug. 
And if that stuff was the only reason you bought a Civic Type R, brilliant - you'd buy one without hesitation. Thing is, it's not. You also buy one becausw of the hatchback bit. The family car bit. The Golf R, that's absolutely amazing at being a boring family car alongside the fast stuff. The Civic Type R, not so much. Come back for part two and we'll let you know why that is...
« Earlier: The world's craziest family hatchback Later: Here's why you buy a Civic Type R [Pt.2] »
Updates

Some time with a rival hot hatch has made Mark appreciate the greatness of the CTR's particular skill...

Within one week our CTR has done more than 1000 miles, most of it on the motorway. How has it stacked up?

We've got loud brakes and foggy lights but they're still not diminishing our love for the barking mad Type R

Here's why a 320 horsepower mega hatch isn't quite quick enough...

The Civic Type R's 2.0 turbo engine is a marvel of engineering, but it somehow doesn't quite hit the spot.

Does the world's craziest family hatchback also have the world's worst in-car infotainment system? (The answer is yes.)

If the Civic Type R is an astonishing performance car, as a hatchback it's underwhelming... and for some that could be a big problem.

4 December 2018: Here's why you buy a Civic Type R [Pt. 1]
The Civic Type R is part supercar, almost, and part family hatchback. It's amazing at the first role. Here's why.

We've replaced family transport chalk with cheese, saying goodbye to a Volkswagen SUV and hello to this mad thing.