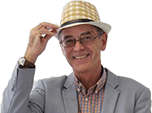 Our Cars: Honda Civic Type R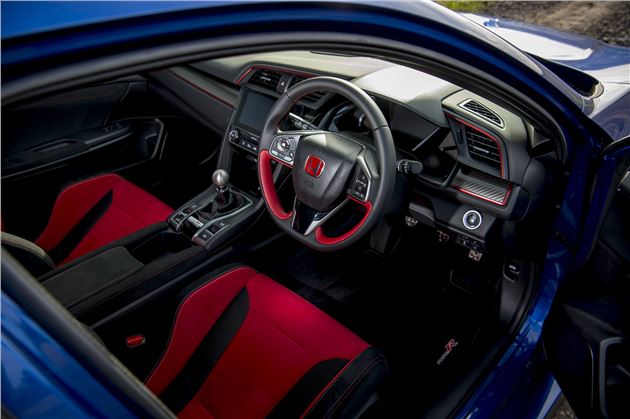 1 January 2019: The world's worst infotainment system?
The Details
| | |
| --- | --- |
| Current mileage | 1850 |
| Claimed economy | 36.7mpg |
| Actual economy | 30.2mpg |
Aside from being a proper high performance thing, and looking like a creation from the deepest brain recesses of a lad called Dazza who has his hands permanently down the front of his Lonsdale cotton tracksuit pants, the Civic also functions as a family hatchback.
And if it does a sterling job of being a fast thing, the job it does of being a family transport thing is less so. As we discussed last time, it's far from catastrophic, but to live with a Civic for a bit is to become frustrated by foibles that are, in my opinion, quite easily fixed and therefore even more frustrating.
I did promise I'd dedicate an update exclusively to Type R's achilles heel, its infotainment setup, which really is properly, finger-jabbingly rubbish. So here goes...
For a start there's the volume situation. The touch sensitive panel has a mind of its own, so the business of turning down the radio a notch is needlessly difficult. There's a button on the wheel, which I now use exclusively, but even it is no replacement for the classic volume knob. You know, the tried and tested method of turning volume up and/or down.
The software itself is among the clunkiest you'll find in any car, ranging from consistently frustrating features like how difficult it is to simply find a list of DAB stations ("do I press 'audio' for this, or 'source'?") to being basically disfunctional.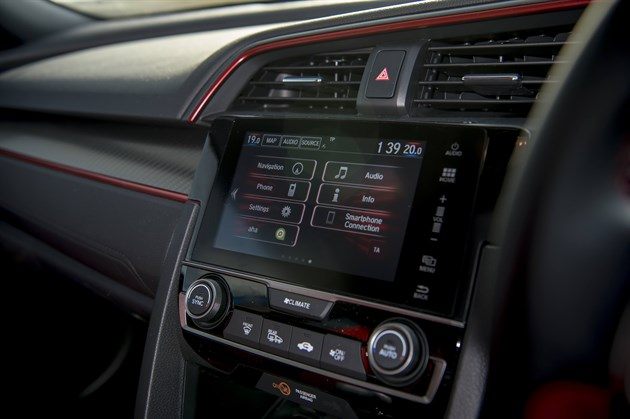 And you thought Windows Vista was bad...
For example. At this stage we've used the sat nav once. Here's how it went down: 
1. Sat nav wouldn't recognise a perfectly good postcode; gave 9YO daughter phone and instructed her to find address on Google Maps instead.
2. Inputted similar postcode into nav to at least get close to destination before switching to Google Maps. Off we go...
3. Attempted to turn off spoken nav instructions. Eventually… eventually… found the way to do that. Did it. Spoken instructions continued.
4. Turned spoken instructions on again, off again, on again, off again in perpetuity. Spoken instructions continued.
5. Cancelled navigation in fit of passive aggressive vexation. Spoken instructions continued.
6. Agreed with nine-year-old daughter that "this screen is rubbish, dad."
On top of that, it's the other little things. Like how it takes ages to pick up a phone on Bluetooth - even a phone that's already paired. And how it forces you to click off a safety message – something about not being distracted, ironically - every single time. And how the various sections and menu layers have all the design flair of a low budget hip hop album cover.
I don't like it. Nearly ruins the car. But not quite. 
« Earlier: Here's why you buy a Civic Type R [Pt.2] Later: Missing: one VTEC Zone. Sad face. »
Updates

Some time with a rival hot hatch has made Mark appreciate the greatness of the CTR's particular skill...

Within one week our CTR has done more than 1000 miles, most of it on the motorway. How has it stacked up?

We've got loud brakes and foggy lights but they're still not diminishing our love for the barking mad Type R

Here's why a 320 horsepower mega hatch isn't quite quick enough...

The Civic Type R's 2.0 turbo engine is a marvel of engineering, but it somehow doesn't quite hit the spot.

1 January 2019: The world's worst infotainment system?
Does the world's craziest family hatchback also have the world's worst in-car infotainment system? (The answer is yes.)

If the Civic Type R is an astonishing performance car, as a hatchback it's underwhelming... and for some that could be a big problem.

The Civic Type R is part supercar, almost, and part family hatchback. It's amazing at the first role. Here's why.

We've replaced family transport chalk with cheese, saying goodbye to a Volkswagen SUV and hello to this mad thing.