Government urged to scrap the MoT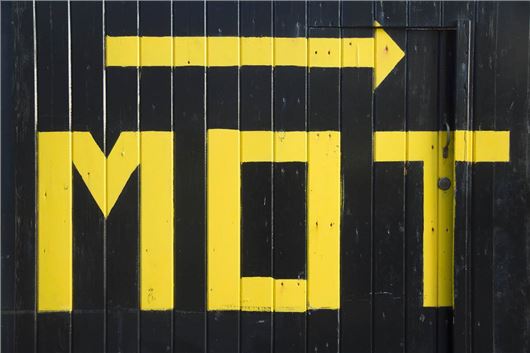 Published 25 July 2018
Mandatory MoT tests are a rip off and should be scrapped, according to a think tank.
The Adam Smith Institute, based in London, claims that mechanical failures account for just two per cent of all accidents in the UK and the Government should bring its policy 'into the 21st century' by scrapping the MoT and shifting its focus on driver error.
>>> Top 10 reasons for MoT failure in the UK
The RAC has labelled the proposal as "a recipe for disaster", saying drivers would no longer have to do anything to ensure their vehicles are safe.
"We accept the MoT test isn't perfect, but we're far better to have it than not," said RAC roads policy spokesman Nicholas Lyes.
The MoT was introduced in 1960 and is mandatory for all modern cars that are over three years old. In 2017 there were over 30 million MoTs carried out in the UK, with 10 million vehicles failing; however, Alex Hoagland of the Adam Smith Institute argues there's "no evidence" to show that the MoT improves road safety. He says it should be scrapped or become less frequent, with a test every three or five years. 
>>> See the MoT pass and failure rated for every car in the UK
It's thought that over 65 per cent of accidents in the UK are caused by driver behaviour and in place of annual vehicle testing the Government should put more resources into driver safety, such as driving without a seat belt, speeding and substance abuse while driving. 
The think tank points toward evidence in the USA, where traffic fatality rates have stayed the same, despite many states abolishing vehicle safety inspections. The Adam Smith Institute says Britons would save £250m a year, with the average driver spending £143 on unnecessary repairs to get their car through the test.
Twenty thousand garages provide the MoT service, which costs drivers up to £29.65 for motorcycles and £54.85 for cars, with the average fee coming in at £33.60.
Alex Hoagland, author of the report, said: "The UK has required MoT testing for decades, in order to prevent crashes and fatalities from unreliable vehicles. Nowadays, vehicles are safer than ever, leading some Governments to re-inspect these programs. When these safety inspections were done away with in some US states, accident rates did not change."
In 2017 the Government launched a consultation to extend the first MoT for cars and vans from three to four years, but the plan was shelved after it emerged that the changes would severely impact road safety.
Comments
Author

Dan Powell
Latest