Volkswagen ID.Buzz 2022: Meet Volkswagen's new electric family MPV van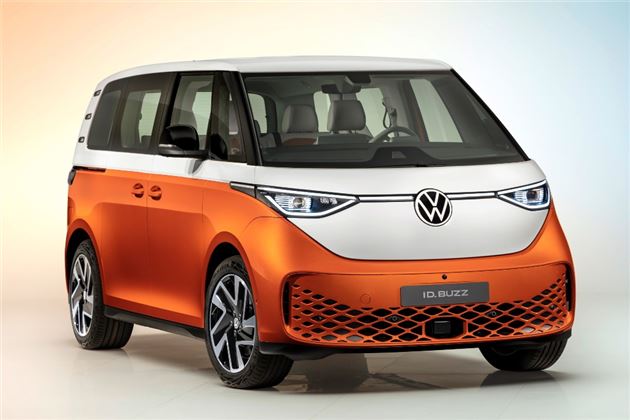 ID.Buzz EV is available to buy from May 2022 
Retro design takes styling cues from Volkswagen's classic T1 camper
ID.Buzz line-up will include family MPV, panel van and camper
Volkswagen has unveiled the new 2022 ID.Buzz. The new electric Volkswagen van will go on sale on 1 May and be priced from £50,000, with first deliveries starting in October. 
The ID.Buzz sits above the ID.3 and ID.4 in Volkswagen's EV range and is offered as a five-, six or seven-seat family MPV or panel van. ID.Buzz camper is also thought to be in development and pencilled in for launch in 2023.
2022 Volkswagen ID.Buzz release date
The Volkswagen ID.Buzz will officially be available to buy from May 2022, with UK deliveries starting in the autumn. Prices are expected to be in the region of £50,000, while the ID.Cargo panel van will start in the region of £45,000. A California-style camper van is also believed to be in development and could arrive in 2023.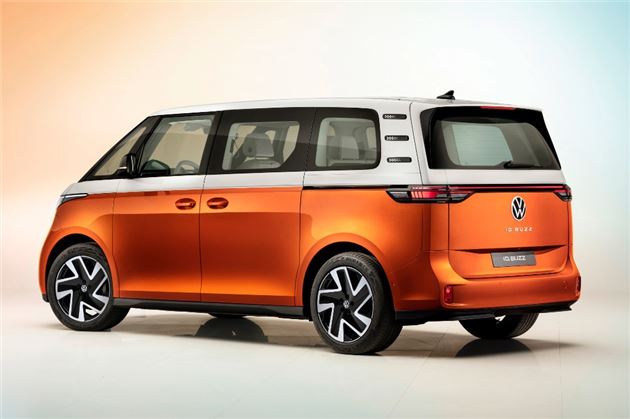 2022 Volkswagen ID.Buzz styling and interior
The styling of the Volkswagen ID.Buzz remains faithful to the 2017 Frankfurt Motor Show prototype, with its short overhangs and soft boxy shape giving a clear nod to the classic Volkswagen camper van. The electric batteries will be stored under the floor of the vehicle, which means the interior will be spacious and have room for up to eight adults to travel in quiet comfort. 
The ID.Buzz will be offered with five-seats at launch, while six- and seven-seat versions will use a long wheelbase and be added to the range in late-2022. The ID.Buzz sits on a 2,988mm wheelbase that is roughly the same as the Transporter, but shorter overhangs means the ID.Buzz is 192mm shorter than the Volkswagen van.
As a result, the ID.Buzz will have a large interior and huge 1121-litre boot with the rear seats in place. However, the seats will not fold into the floor to provide a flat loadspace, but you do get 60:40 split so passengers and bulky items can be carried at the same time. 
All versions of the ID.Buzz feature a 5-inch digital instrument display that will be fully customisable to feature route directions, maps and key battery charge data. A 10 or 12-inch display will feature at the centre of the dashboard but you'll also get touch buttons and sliders to adjust the temperature, ventilation and audio volume. 
Passengers can access the rear seats via a pair of side sliding doors and the rear bench can be moved forwards or backwards by 150mm to maximise legroom or boot space. The interior of the ID.Buzz will be filled with LED mood lighting, with a choice of 30 different colours. 
As with Volkswagen's range of vans, buyers get the choice of single or two-tone paint finish. Wheel sizes will range from 19-inch to 21-inch in size.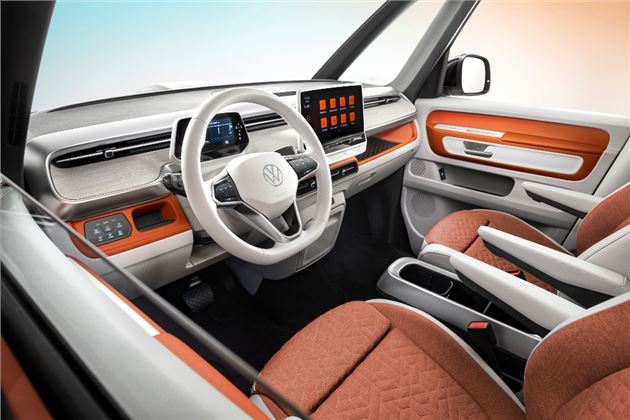 2022 Volkswagen ID.Buzz range 
At launch, the Volkswagen ID.Buzz will be offered with a 77kWh battery that will power a rear-mounted 150kW electric motor. Volkswagen hasn't released any official range details, but expect the 77kWh battery to cover around 250 miles between charges. A 111kWh model will be added in late-2022 and be capable of extending the range to over 300 miles. 
Volkswagen has yet to announce charging times for the battery, but expect a fast DC charging unit to add 80 per cent of charge in just 30 minutes while a full charge from a wall box will take six hours.   
The ID.Buzz features a wide choice of driver tech that will guide the vehicle into a parking space, moderate its speed on the motorway and apply the brakes automatically if it detects a front impact with another vehicle, pedestrian or cyclist. The ID.Buzz should also be city-friendly with a 11-metre turning circle.
Before you step into a showroom, read our in depth guide to all the new cars coming in the next 12 months and beyond – some are well worth the wait.
Read More
How much will the Volkswagen ID.Buzz cost in the UK?
The Volkswagen ID.Buzz will be a large premium electric car. Expect prices to start in the region of £50,000 for the entry-level model, while high spec cars will command close to £70,000 when it goes on sale in 2022. 
Will the ID.Buzz be sold as a camper van?
Yes, the ID.Buzz camper van is thought to be in development. Like the Volkswagen California, the ID.Buzz camper will sleep up to four adults and feature a built-in kitchen and pop-up roof. 
How many seats will the Volkswagen ID.Buzz have?
The ID.Buzz will be offered in two wheelbase lengths and seat up to seven adults across three rows of seats. Entry-versions for the ID.Buzz will be five-seaters though and use a short wheelbase. 
Ask HJ
What's the best EV on sale right now for range and boot space?
I am interested in purchasing an electric car; however, I don't know where to start. Can you help me please? I'd like a car that has good range, like the Kia e-Niro and a large boot for the shopping, too. What do you recommend?
A Kia e-Niro is a strong start. It's a practical choice with a very useable range. We'd also recommend the slightly bigger Skoda Enyaq iV – it's one of our favourite electric cars with an excellent cabin. You could also consider the Kia EV6 or Hyundai Ioniq 5. The MG ZS EV is worth a look, too – it's a budget choice but very impressive for the money.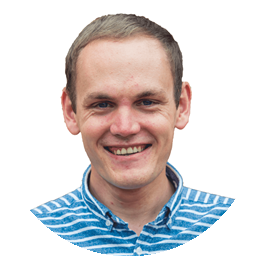 More Questions
Ask HJ
What's the best electric car with a big boot?
I am ready to change my now 12-year-old BMW 520d Touring for a new car. I have owned my BMW from new and have been delighted with it, but my annual mileage has dropped below 10,000 miles a year following retirement. I am wondering if now is a good time to switch to an EV. I have a budget of £50,000 to spend but the replacement car must have similar boot space to my BMW 5 Series estate. The only car I have found with a comparable boot to date is the Skoda Enyaq. Any there any other EVs I should consider?
The Skoda Enyaq iV sounds like your best option. It's a very practical electric vehicle that represents excellent value for money alongside premium competitors. As an alternative, take a look at the Hyundai Ioniq 5. It's not quite as versatile as the Enyaq, but it's quite a big car which translates into a lot of interior space. You could also look at the Mercedes EQB – although it's pricier and not as practical as the Skoda.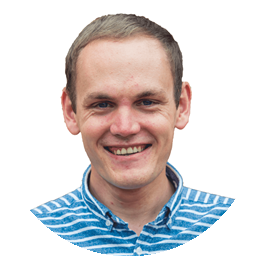 More Questions
Find Your New Car