Hot Skoda Kodiaq vRS confirmed for Paris Motor Show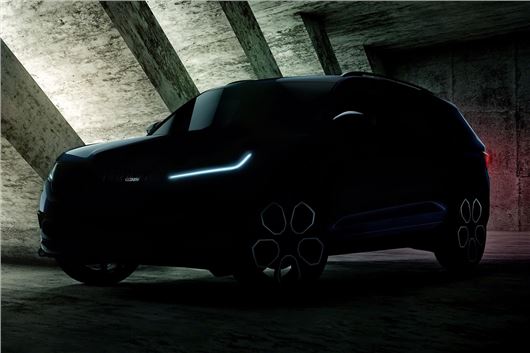 Published 23 August 2018
Skoda has confirmed plans to reveal a hot vRS version of its Kodiaq SUV at the 2018 Paris Motor Show in October.
The seven seat Kodiaq vRS is powered by a 239PS 2.0-litre turbodiesel engine, which is lifted from the four-wheel drive version of the Volkswagen Passat. The biturbo unit will produce a hefty 500Nm of torque. Prices for the Kodiaq vRS are yet to be confirmed, but it could start at more than £40,000.
These teaser shots show that the Kodiaq uses an updated version of Skoda's vRS logo with red highlights.
Expect the Kodiaq vRS to feature a DSG automatic gearbox as standard, along with the firm's Dynamic Chassis Control (DCC) system. Said system has helped the Kodiaq vRS lap the 12.94-mile Nurburgring test track in Germany faster than any other seven-seat SUV.
That's about all we know about the Kodiaq vRS for now. The Kodiaq is our current Car of the Year, so that's a promising start.
We'll find out more when we see the Skoda Kodiaq vRS at the 2018 Paris Motor Show in October. Expect cars to arrive in dealers early in 2019.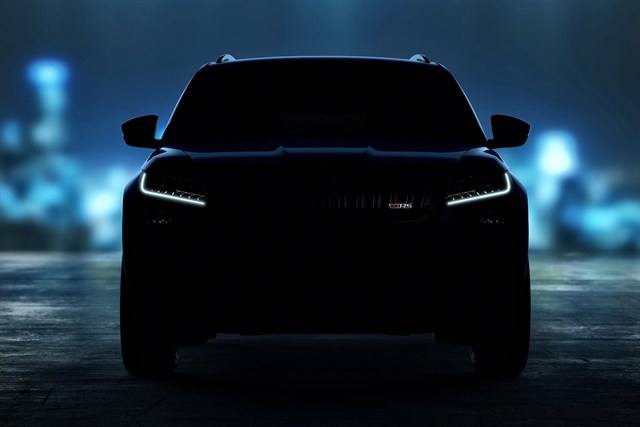 Comments
Author

Andrew Brady
Latest