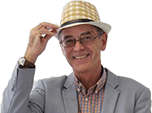 Alfa Romeo to launch Stelvio SUV in 2017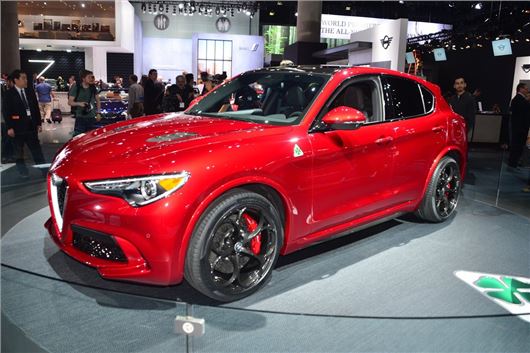 Published 23 November 2016
Alfa Romeo will launch its first ever SUV in 2017 with the introduction of the Stelvio. It seems even one of Italy's most famous brands isn't immune from jumping on the SUV bandwagon...
Due here in the middle of next year, prices are expected to start at £35,000 and there will be both petrol and diesel models in the range.
The Stelvio - named after the famous Stelvio Pass in the Italian Alps - was unveiled at the LA Motor Show in high-performance guise. Hence the big wheels and sporty look. This Quadrifoglio model is powered by the same 2.9-litre twin turbo found in the high performance version of the Giulia.
The V6 engine produces 590PS and should cover 0-62mph in less than 4.0 seconds, pitching it as an alternative to the likes of the Mercedes-Benz AMG GLC 63 and Porsche Macan Turbo. Speedy indeed.
As for the models that most people will actually buy, there will be the same engines as the Giulia. This means a 2.0-litre turbocharged petrol with 200PS and the 2.2-litre JTDM-2 diesel, available in two versions of either 150PS or 180PS. All versions will come with a new eight-speed automatic gearbox as standard.
It's the latter which will prove the most popular and indeed Alfa Romeo expects the Stelvio to outsell the Giulia saloon, such has been the shift to SUVs and crossovers in the last decade. Not that Alfa Romeo is stopping there - it has plans to launch six other new cars by 2020, including a smaller crossover. It certainly looks like exciting times for the Italian brand.
Alfa's Q4 four-wheel drive system, complete with torque vectoring control - the first for an Alfa Romeo - will be available on top models. The interior will echo the Giulia with a minimalist design with a start/stop button on the steering wheel and a new touchscreen infotainment system.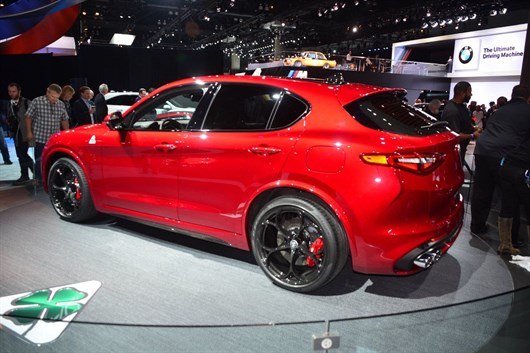 Comments
Author

David Ross
Latest