Mitsubishi admits to fiddling fuel economy tests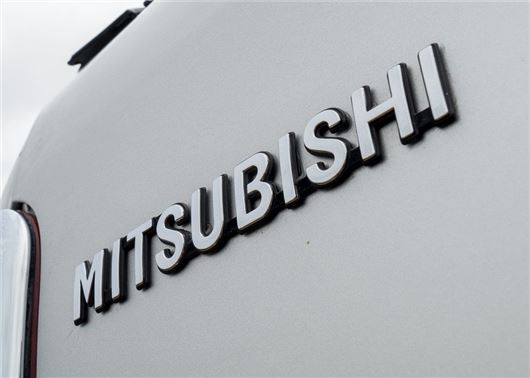 Published 21 April 2016
Mitsubishi has admitted to cheating fuel economy tests in Japan. The falsified data is said to affect thousands of Mitsubishi and Nissan cars, although there is no evidence to suggest that UK or European models are affected.
The scandal came to light after Nissan spotted inconsistencies in test results for its cars co-built by Mitsubishi. Sources in Japan say the inaccurate tests involve 150,000 Mitsubishis and some 470,000 vehicles produced for Nissan. 
There is no evidence to show that the scandal affects any UK cars or pick-ups, with the issue limited to vehicles sold in the Japanese domestic market only. Mitsubishi has halted production and sales of four cars in Japan, the eK Wagon, eK Space, the Nissan Dayz and Nissan Roox.
Mitsubishi shares plunged 15 per cent amid the reports and Nissan has already withdrawn its affected cars from sale in Japan. It is reported that tyre pressure figures were falsified to improve MPG ratings.
Mitsubishi Motors president Tetsuro Aikawa made the admission at a press conference on 20 April in Tokyo, Japan.
"It is clear the falsification was done to make the mileage look better" 
"The wrongdoing was intentional. It is clear the falsification was done to make the mileage look better. But why they would resort to fraud to do this is still unclear," he said.
A spokesperson for Nissan has told HonestJohn.co.uk that none of its affected cars were sold in the UK: "We recently became aware of discrepancies in data obtained from Mitsubishi concerning our Mitsubishi-sourced, Japanese-market kei-cars.
"We immediately brought the discrepancy to the attention of Mitsubishi as they are responsible for the development and homologation of the vehicles. In response to Nissan's request, Mitsubishi admitted that data had been intentionally manipulated in its fuel economy testing process for certification."
Mitsubishi's announcement follows the 2015 Volkswagen Emissions Scandal, where it was found to have cheated diesel emissions tests in the USA and Europe. 
Does your Mitsubishi deliver its claimed fuel economy? Tell us with Real MPG
Comments
Author

Dan Powell
Latest