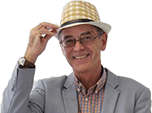 Brand new Audi A4 revealed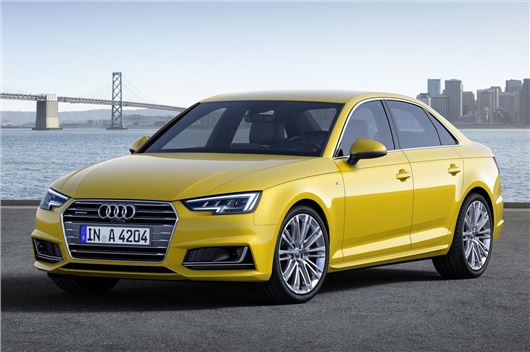 Published 29 June 2015
Audi has taken the wraps off your next company car, the new A4. Unveiled today in both saloon and Avant forms, the new A4 will be available to order this summer, with the first cars hitting the motorway outside lanes towards the end of 2015.
The key word when it comes to the new Audi A4 is 'less'. That's less weight, less fuel consumption, less CO2 and less drag. Of course, for every 'less' in the car world there's an equivalent 'more', and so the A4 gets more pace-per-litre, more standard equipment, more technology and, probably, more price.
Audi hasn't yet said where prices start, but as with all these things you can expect like-for-like rises across the range, so expect a starting point in excess of £28,000. On the same basis, the standard issue 2.0-litre TDI S line model is likely to cost from around £32,000 as a saloon – funnily enough, the same money BMW asks for a 320d M Sport.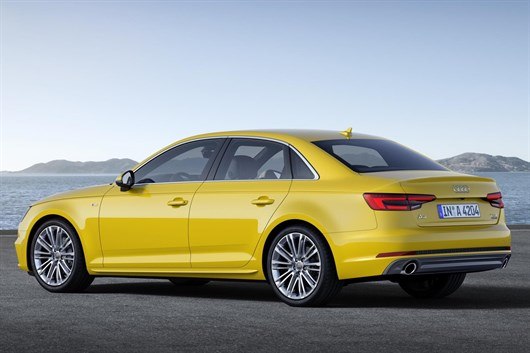 Audi claims that the new A4 is up to 120kg lighter than the outgoing model (around 19-stone in person terms), which assists in making the range more efficient. The 2.0-litre TDI Ultra model now dips below the 100g/km threshold, says Audi, though the company hasn't as yet given any mpg or CO2 information beyond that.
We do know that the range will launch with three petrol and four diesel engines, with power spanning from 150PS to 272PS.
A compressed natural gas version will come at some stage too, called g-tron, while there will, undoubtedly, be petrol-powered S and RS high-performance versions in due course.
Longer and wider than the outgoing A4, the saloon and Avant versions offer more cabin space and luggage capacity. Audi has only ventured the stats of the latter, which comes with a 505-litre boot extending to 1510 litres with the rear bench folded. That's not a vast improvement from the previous A4 Avant's 490 to 1430-litre capacity, but improvement nonetheless.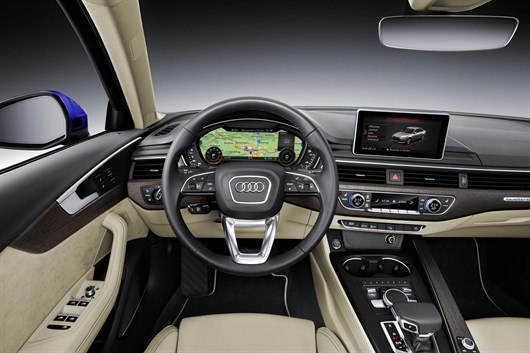 The new A4 boasts a standard equipment roster that could be easily mistaken for a luxury car's options list. It includes 17-inch alloys, LED daytime running lights, xenon headlamps, Audi drive select adaptive chassis technology, three-zone climate control and and a seven-inch colour media monitor.
That means that the actual options list is like a needy servant, at particular pains to assist: Predictive Efficiency Assist, Traffic Jam Assist, Rear Cross Traffic Assist, Collision Avoidance Assist and Turn Assist. Quite how those systems work to assist the driver will become clear in due course, sir. 
The Avant model also offers a hands-free sensor operated tailgate opening. The Audi Virtual Cockpit that debuted with the TT – a fully digital instrument and information display that sits in the place of the traditional analogue binnacle – is an option as well.
Dynamically, the new A4 shows the promise of moving away from today's often underwhelming experience – on paper, at least. In a class dominated by rear-wheel drive, it stays front-wheel drive, or there's quattro four-wheel drive if you spend more money.
In addition, the suspension is electronically controlled and adjustable between comfort and sport modes as standard, meaning that it could follow the bigger Audi A6's lead in being at once extremely comfortable and not-too-shabby to drive. 
Comments
Author

Mark Nichol
Latest