Porsche to launch new Boxster Spyder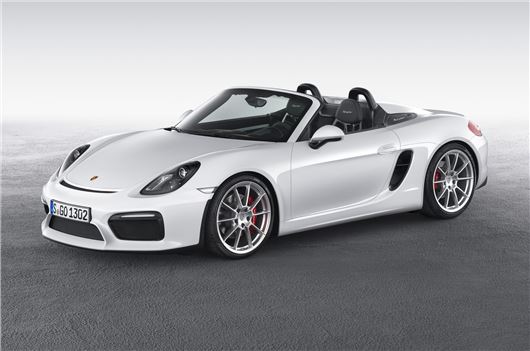 Published 01 April 2015
Porsche has unveiled the new Boxster Spyder which will be launched here in July priced at £60,459. The stripped down version of the Boxster gets a 20mm lower ride height, sports suspension and brakes from the 911 Carrera.
Power comes from a larger 3.8-litre engine borrowed from the Carrera S with 375PS which gives the Boxster Spyder a 0-62mph time of just 4.5 seconds. Official fuel consumption is 28.5mpg.
Designed as a 'purists' version of the Boxster, the Spyder retains several weight-saving features from the previous model including a fabric roof that is opened and closed by hand, plus it's only available with a manual gearbox. There's no PDK here.
The distinctive Spyder design has two bulges that flow down along the rear deck from behind the head restraints while the front and rear end are taken from the new Cayman GT4.
Inside, the Boxster Spyder has lightweight bucket seats with bolstered side supports along with a new steering wheel. There's no radio or air conditioning as standard although both can be ordered as no cost optional extras.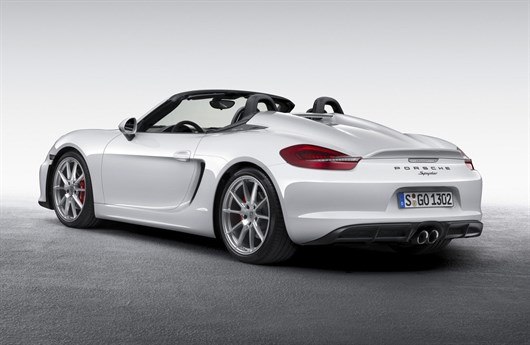 Comments
Author

David Ross
Latest