Toyota unveils new Mirai fuel cell car
Published 17 November 2014
Toyota has unveiled its new hydrogen fuel cell vehicle - called the Mirai. This is no concept car though. In fact it will go on sale in Japan this year and will arrive in the Europe and the USA in mid 2015.
The Mirai - which means future in Japanese - is a four-door saloon than has a range of 300 miles on one tank of hydrogen and emits only water vapour. Toyota says the fuel cell creates enough electricity to power a house for a week.
Like the similarly powered Honda FCX Clarity, which has only been available in limited numbers in California, the challenge facing Toyota and the Mirai is the hydrogen refuelling infrastructure. Currently there are only a handful of sites in the UK.
However, the government recently announced an £11 million investment to create a network of 15 hydrogen filling stations by the end of 2015 as it aims to make the UK a 'global leader' in ultra-low emissions vehicles.
The Mirai has already undergone testing on public roads and test tracks, covering millions of miles accordng to Toyota. It has also worked with governments and research bodies around the world to ensure the Mirai is easy to refuel.
There is no information on price at the moment but in Japan it's expected to cost around £45,000. Toyota hasn't made a decision on pricing for the UK, but is hoping the government will offer a cash grant as it currently does for electric cars.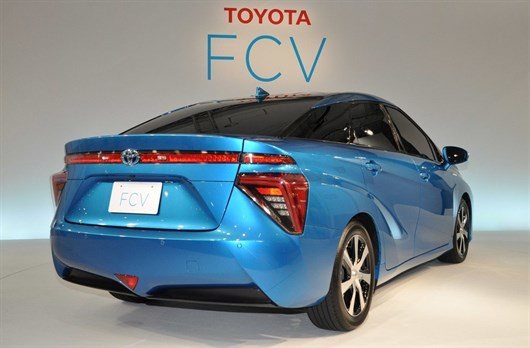 Comments
Author

David Ross
Latest