New TDIe engines for Audi A5 models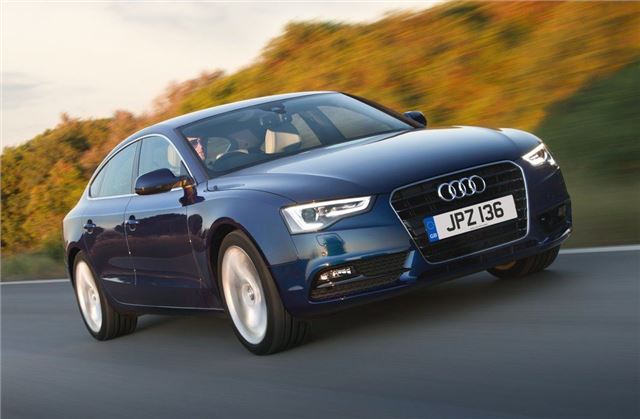 Audi has added new 2.0 TDIe engines to the A5 Coupe and A5 Sportback ranges, reducing running costs and making them great choices for company car drivers. There are two versions of the 2.0 TDIe - one with 136PS and a more powerful 163PS model.
Both are available in the revised A5 Sportback with prices starting at £27,320 and £27,825 on the road respectively. The four-cylinder diesel engine gets a new, lighter flywheel to improve engine response at low revs which makes driving at low speeds, such as in traffic, smoother.
The A5 Sportback 2.0 TDIe 136PS emits just 117g/km of CO2 which puts it in VED band C, currently £30 a year, while fuel economy is a claimed 64.2mpg on average. The more powerful 163PS version is only marginally behind with claimed economy of 62.8mpg and CO2 of 118g/km. It still ahs good performance though with a 0-62mph time of 8.7 seconds.
However, the cleanest of the new models is the A5 Coupe 2.0 TDIe 163PS which emits just 115g/km - an incredible low figure for a car this size, while claimed consumption is 64.2mpg. It costs from £28,775 on the road and like all the new models with the new 2.0 TDIe engine, has a six-speed manual gearbox.
In addition to the new 'e' units the TDI range in the A5 Sportback continues to include 143PS and 177PS versions along with 3.0-litre TDI in two outputs of 204PS and 245PS, the latter coming with quattro all-wheel-drive as standard. The A5 Coupe is available with the 177PS 2.0-litre TDI and the two 3.0 TDI engines.
Audi is also introducing a new SE Technik trim level on all four-cylinder TDI A5 Sportback and Coupe models. It costs £1000 more than the SE for the Sportback (£500 on the Coupe) and it addes DVD sat nav, the Audi Music Interface iPod connection, cruise control andAudi Parking Plus system with front and rear sensors.
In both models SE specification already includes 17-inch alloy wheels, Milano leather upholstery, three-zone climate control, Bluetooth and a colour Driver's Information System (DIS). Both TDIe engines are also available in Standard, SE and S line trim in the A5 Sportback, and Standard and SE in the Coupe.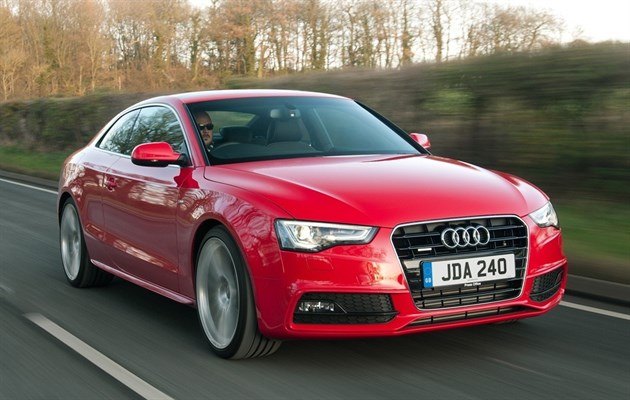 Comments