Mercedes-Benz shows off the Concept A-Class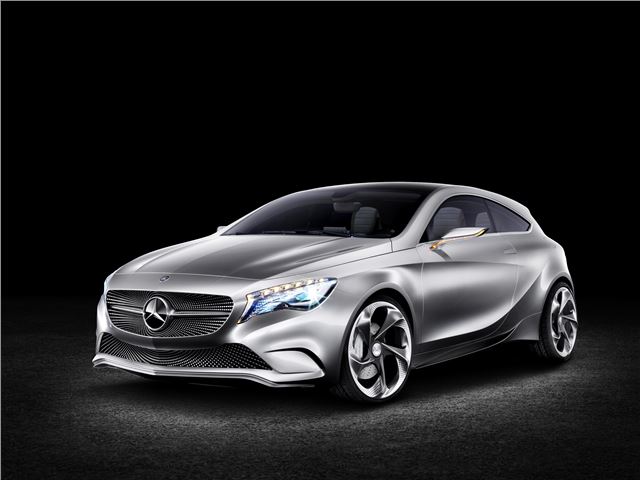 Mercedes-Benz has released the first details and images of its Concept A-Class, which is set to premiere at Auto Shanghai later this month.
It's certainly a far-cry from the current A-Class, with a low-slung design and a long bonnet. Mercedes-Benz cite 'the wind and the waves, as well as aviation engineering' as some of the design inspirations.
All LED headlights and fibre-optic day time running lights, a unique grille and a prominent three-pointed star finish off the Concept A-Class's striking front end, which shows elements of the F800 concept.
Beneath its skin the Concept A-Class features the 210bhp four-cylinder BlueEFFICIENCY petrol engine from the M270, which sends drive to the front wheels via a dual clutch transmission. There's new safety equipment, too, with a radar-based collision warning system that warns drivers of an impending crash and prepares the Brake Assist system to help the driver stop safely.
In the cabin the dashboard is inspired by an aircraft wing, with further aviation influences apparent in the 'jet engine' air vents and 'afterburner' style red instrument clusters. The gear leaver is designed to look like an aircraft throttle control.
The Concept A-Class features an integrated smartphone, which can be controlled by the COMAND Online interface. The Concept A-Class will be premiered at the Auto Shanghai show which takes place between 21-28 April 2011.
Comments