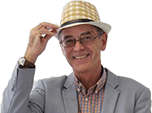 Nissan announces Leaf prices for the UK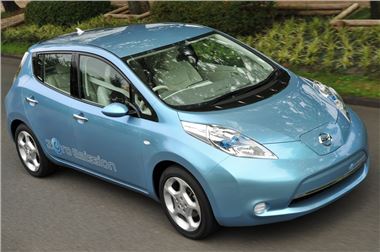 After months of speculation, Nissan has finally announced that its all-electric Leaf - which goes on sale in the UK next year and will be built in Sunderland from 2013 - will cost £23,350 in the UK. The list price includes the cost of the battery.
That price, which includes a £5000 government subsidy, puts it within reach of conventional hybrids like the Toyota Prius and Honda Insight. It's also far cheaper (and practical) than the £33,000 Mitsubishi i-MiEV - one of the few other electric cars that you'll be able to buy from next year.The Nissan LEAF is a compact, zero-emission five-passenger family car that comes fully equipped with features such as air conditioning, satellite navigation, a parking camera, a quick charge socket and innovative smart-phone connectivity.
"Nissan leads the industry by being the first automaker to offer an affordable zero-emission car. It's a pure electric vehicle, with no tailpipe emissions and very low running costs. Nissan LEAF may look similar to a compact family car, but its smoothness, acceleration and handling will surprise and impress drivers and passengers alike," said Simon Thomas, Senior Vice President, Sales and Marketing, Nissan International SA.
Buyers will be able to reserve a Leaf from July. At the same time, Nissan will announce details of how buyers will be able to lease a Leaf.
Prices in other European countries are as follows:
UK: is 23,350 Pounds (27,471 Euros) after government incentives
Netherlands: 32,839 Euros (28,068 Pounds). Dutch buyers will benefit from 6,000-19,000 Euros (5,128-16,239 Pounds) in tax savings over five years
Republic of Ireland: 29,995 Euros (25,637 Pounds) after government incentives
Portugal: 29,955 Euros (25,603 Pounds) after government incentives
Watch our First Drive in the Leaf Prototype >>
Comments