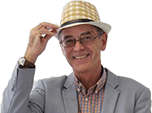 Mitsubishi i-MiEV (2011–)
Last updated 20 June 2018
Innovative technology. Exempt from London congestion charge. Fun to drive.
Range is 80 miles. Charging is awkward if you live in a flat. Limited space inside. Huge cost of replacement batteries effectively writes the cars off.
Updated 26 May 2018
The propellant in the passenger front airbag inflator may deteriorate due to high temperature and humid conditions over a longer period in use. As a result, the inflator body may rupture during airbag...
Introduction
The Mitsubishi i-MiEV is an innovative, fun and well equipped small electric city car. But there's one thing stopping you going out to buy one today and that's the list price. Initially a ludicrous £38,699, minus a £5,000 grant, later reduced to £23,990 after the Government grant to help subsidise the cost, making it ridiculously unaffordable to all but the earliest of the early adopters.
The figures just don't stack up. Compare it to a mid-spec Toyota Aygo and you're looking at 24 years, two battery changes and the best part of 300,000 miles before it recoups the initial outlay. The figures aren't quite as daunting for those who live in or commute to London as these owners would save £2000 a year through congestion charge exemption. But it still makes little sense to the average buyer.
And it's a shame that the cost casts such a long shadow over the car as it's actually very good. If it wasn't so expensive, we'd probably rate it as a four-star car. Start-up is silent and peak torque is available almost instantly, which makes it quick off the mark and fast to 30mph, which is ideal for town driving.
Power delivery is smooth, too, and it's jerk-free on the move. Although the range is limited to 80 miles, those who use it in towns and cities (where it was designed for) shouldn't have much of a problem. It's 'off' when stationary in traffic, so it doesn't unnecessarily use power, and as long as it's not being driven too hard, gets close to the estimated range.
A full charge takes around six hours (so can be done overnight or when you're at work) from a household socket, but takes just 25 minutes from a fast charging point, which are starting to spring up across the country.