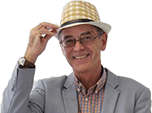 First Drive: Nissan Leaf prototype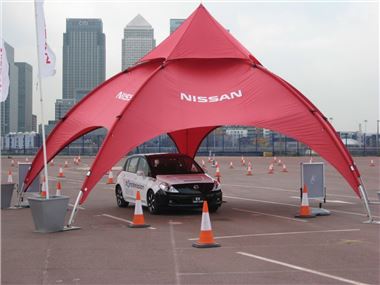 Nissan announces that Leaf will be 'similarly priced' to the Toyota Prius (around £20,000) when prices are announced next month.
No battery-swap option, like on new electric Renaults.
Nissan's all-electric Leaf goes on sale next year and will be the first of a new generation of affordable electric cars.
Although prices have yet to be confirmed for the five-door, five-seat hatch which will be built in Sunderland from 2013, Nissan has said that it will cost about the same as the UK's best-selling hybrid, the Toyota Prius. That would mean prices would be about £20,000.
The key difference will be that 100 miles in Leaf will cost from around £1 in electricity and will need minimal servicing. It's also more affordable than a Mitsubishi i-MiEV (which is £33,000 after a Government subsidy) and more practical than the MINI E, which gives over it's rear seats and boot to batteries.
We've driven the Leaf prototype, which combined the body of a Nissan Tiida with Leaf running gear. Nissan claim it's very close to the experience that the Leaf will offer when it goes on sale next year. The first thing that strikes you when you set off is the silence (see video below); there's nothing to be heard until you hear the electric motor whirring from about 30mph. This could be a problem - the government is still considering whether electric cars should make an artificial noise so that they can be heard by pedestrians.
It's quick, too. Although Nissan hasn't published a 0-60mph time, acceleration is said to be close to that of a 2.5-litre V6 engine.
Like all other electric cars, range remains a major stumbling block and a huge investment in infrastructure needs to take place before 'range anxiety' can be overcome. That means that charging points need to be as common as petrol stations are today and positioned in worthwhile places like shopping centres, car parks and car dealerships. Leaf can be charged in eight hours using a standard household three-pin socket or in just 30 minutes using a 'fast charger'- the kind that would be installed in shopping centres and car parks.
The Leaf's batteries will need to be leased from Nissan and the cost of that is as yet unconfirmed. Although Nissan and Renault have a formal alliance, Nissan will not use Nissan 'Quick Drop' battery system that allows owners to quickly change the car's batteries, making it possible to have a fully-charged battery on 'standby'.
Leaf technical specs:
Driving range: 100 miles (160km)
Max speed: 90mph (over 140km/h)
Battery Type: Laminated lithium-ion battery
Battery layout: Under seat & floor
Length: 4445 mm
Width: 1770 mm
Height: 1550 mm
Seating: Five adults
Engine Power: 80kW
Max Torque: 280Nm
Charging times quick charger: less than 30 min for 80% charge;
home-use 220V charger: about 8 hrs
On sale in the UK from March 2011
Built in the UK from 2013

Read about what we thought of Mitsubishi's all-electric i-MiEV in our full review here.
For more on the Nissan Leaf, click here.
Video below demonstrates how quiet (and nippy) the Leaf should be when it goes on sale in 2011:
Comments