Paris Motor Show 2016: Mitsubishi previews PHEV-GT concept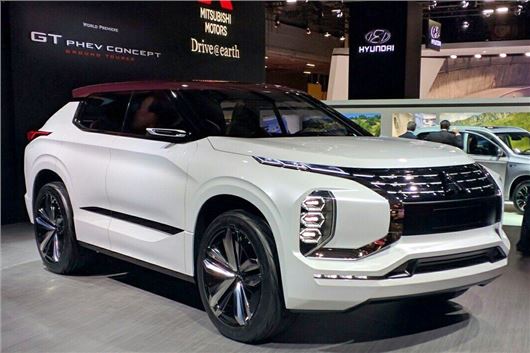 Published 29 September 2016
Mitsubishi showed off its PHEV-GT, a striking plug-in hybrid concept SUV, at the Paris Motor Show. Although it's only a concept, its triple electric motor set-up boasts improved electricity generation capacity and hints at future improvements to the car maker's petrol-electric range.
Combined with a petrol engine that's "designed specifically for the PHEV system", the concept offers a total range of 746 miles, with the 'ground tourer' capable of doing 75 miles on the battery. That's more than twice the electric range of today's Outlander PHEV. 
The concept also uses the latest version of Mitsubshi's Super All-Wheel Control (S-AWC) system, which hooks into road sensors and navigation-mapping technology to maximize fuel efficiency. It does that by both reading the road ahead and predicting the surfaces and conditions on the route, then adjusting the drivetrain accordingly. 
On the design front, Mitsubishi says that the PHEV-GT expresses "functional beauty, augmented possibility, sculptured dynamism [and] Japanese craftsmanship." We'll leave you to decipher the meaning of that.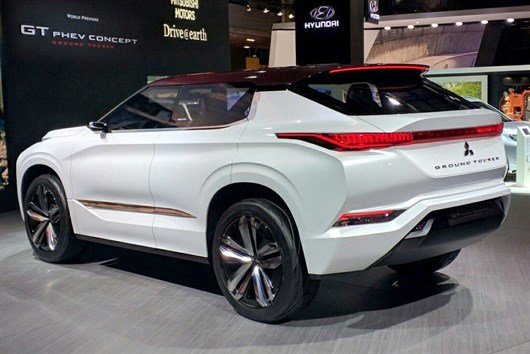 Follow the Paris Motor Show 2016 LIVE: 
Comments
Author

Keith Moody
Latest