Geneva Motor Show 2015: New Audi Q7 is bigger, lighter, more efficient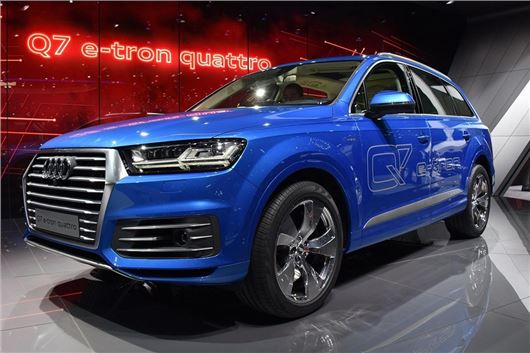 Published 03 March 2015
Audi has released details of its new flagship SUV, the Q7, at the Geneva Motor Show. In second-generation form is considerably lighter, more efficient and more spacious than its predecessor – and any other massive SUV, for that matter. 
In the tradition of all Audi design, the new Q7 shares much visually with its predecessor but now has a considerably sharper edge. It's a whopping 325kg lighter, model-for-model, than the current Q7 – a fact that plays a major part in the car also being 26 per cent more efficient on average.
In old money that's over 50 stones of weight loss – the mass of a concert piano, says Audi – which helps the 272PS V6 TDI diesel version return 47.8mpg, despite being able to propel the big SUV to 62mph in 6.3 seconds; for context, today's basic 204 PS Q7 3.0 TDI returns 39.2mpg and hits 62mph in 8.2 seconds.
The new Q7 tips the scales at under two tonnes (1995 Kg), making it significantly lighter than the V6 Range Rover, which is 2394 kg (and a car that itself underwent a widely vaunted weight loss programme for this generation). As with most other Audi models, the majority of the weight shedding has come via more extensive use of aluminium throughout the chassis and body.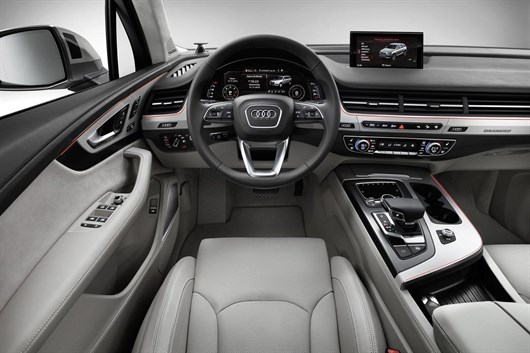 Interior space is improved, with 10mm more rear leg space than before, 24mm more head room and 20mm more shoulder room. Small gains, perhaps, but the Q7 hardly lacked in the first place. It retains a seven-seat layout and boasts a 295-litre boot capacity with the rearmost chairs in place, or 770 litres with them folded. A five-seat version offers an 890-litre space, or 2075 litres with the rear seats down.
Again, this compares extremely favourably with the class benchmark Range Rover, which with five seats has a 550-litre boot space, or 2030 litres with the rear bench down.
Initially the UK will only get the one 272PS 3.0 TDI diesel engine, linked to an eight-speed automatic transmission and quattro four-wheel drive, with the car hitting showrooms in summer 2015. However, later in the year a 218PS version will follow, before a groundbreaking e-tron hybrid trundles along.
The Q7 e-tron quattro is Audi's first diesel plug-in hybrid, and will return a theoretical 166.1mpg and 50g/km CO2, no doubt prompting all manner of ironic "gas guzzler" references in 2016. Its diesel-electric combo develops 373PS and 700Nm, and although Audi hasn't said how quickly it'll do the 0-62, it will probably be around the five-second mark – and this in a two-tonne SUV that can do 35 miles on electric power only.
Audi is making bombastic claims about the Q7's opulence, refinement and technological precedence. Every light, from the headlamps to the ambient glow in the cabin, is an LED, and the infotainment is second-generation Audi MMI stuff, including a new ability to actually ask questions of it, as per iphone's Siri feature. Even the climate control is 'deluxe air conditioning', puffing out filtered air in four zones in draft-free fashion, and from a thin air vent strip.
Safety features include a traffic jam assistant that will steer as well as brake and accelerate at speeds up to 37mph, and for higher speeds there's a cross-traffic assistant that monitors the car's blind spots when changing lanes. There's also a night vision assistant and, of course, an eco driving nanny called the 'predictive efficiency assistant,' which basically tells you in advance when it might be a good idea to slow down in the name of fuel consumption.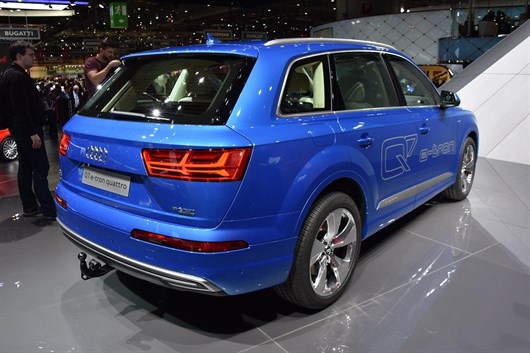 Comments
Author

Mark Nichol
Latest