Geneva Motor Show 2014: Audi unveils RS4 Avant Nogaro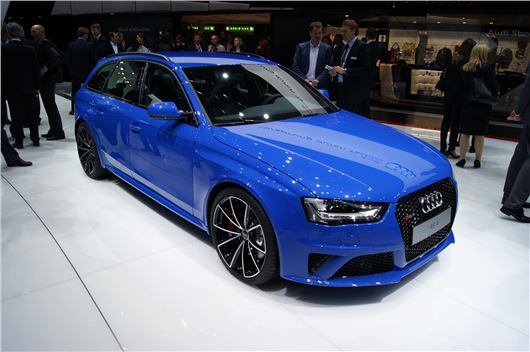 Published 04 March 2014
The Audi RS4 Avant Nogaro cut quite a dash at the Geneva motor show, recalling the legendary RS2 Avant (below), which celebrated its 20th birthday at the show. The Nogaro - so named because it was the older car's launch colour - might be mechanically unchanged, but there's a myriad of changes elsewhere. 
The changes that set the RS4 Nogaro apart are purely cosmetic and as well as the RS2-recalling paint job, it also receives high-gloss black exterior trim elements, such as the roof rails and tailpipes. There are further nods to the RS2 in the cabin, which is finished in blue Alcantara.
The RS4 Nogaro selection might be mechanically unchanged from a standard model, but performance is still very impressive indeed. Acceleration from 0-62mph takes 4.7 seconds and the top speed is limited to 174mph. Fuel economy isn't so impressive though, at 26.4mpg, meaning emissions of 249g/km.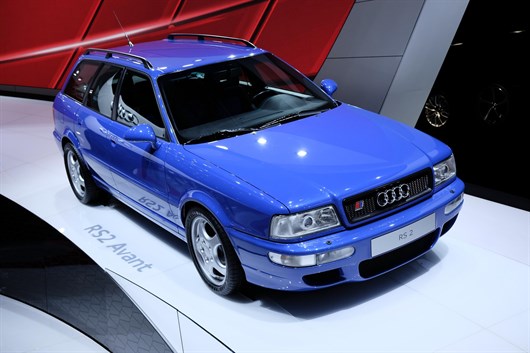 Sadly, the new Nogaro hasn't received Porsche alloys wheels or brakes, like the original, so it's a pure marketing effort. A shame really considering how much of a distance there was between a 1994 S2 Avant and its RS2 cousin.
As you'd expect of a performance Audi, the RS4 Nogaro has quattro all-wheel drive, which splits the power between the front and rear axles depending on where the most traction is needed. UK sales weren't confirmed at the show, but are likely, although expect to pay around £10,000 more than the standard £56,525 RS4 Avant.
>> Follow our LIVE coverage of the Geneva Motor Show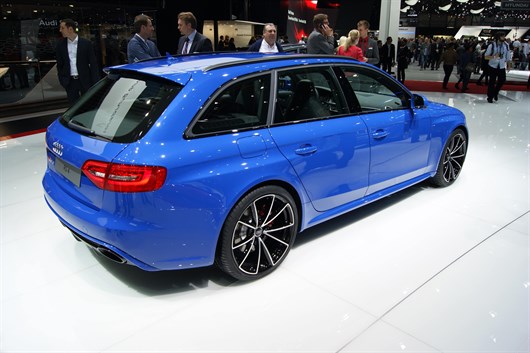 Comments
Author

Keith Adams
Latest