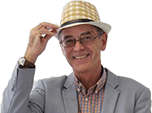 BMW M3 (2007–2013)
Last updated 27 March 2017
Stormingly fast performance. Superb V8 engine sound. High quality interior. Great feelgood factor, yet still docile at low speeds. Available as coupe, convertible or saloon.
Not as involving to drive as an M3 should be. Analogue instruments too small to read quickly. Expensive to run.
Updated 27 March 2017
Report of two front spring failures on 2008 M3 in rapid sucession (the 2nd failed while the car was waiting to be transported to a repairer). Both springs speared the inner walls of the front tyres....
Introduction
The BMW M3 is the car that single-handedly sealed BMWs reputation as a maker of some of the very best drivers' cars. As the generations have come and gone, it's remained a car with a certain aura about it, not just because of the performance and handling, but because of the way it involves the driver. The latest generation was initially launched as a coupe, before a four-door saloon and stylish convertible followed.
The saloon is obviously the most practical, but it lacks the style of the two-door models, which are perhaps better suited as performance cars in terms of styling. It's a good Q car but there are key hints at the performance available. The bonnet bulge accommodates the immense V8 engine while flared arches, side skirts, unique 18-inch alloys and quad exhausts are all M trademarks.
Whichever version you go for you'll be assured thunderous performance from the sublime 4.0-litre V8 which delivers 420bhp to give a 0-62mph time of less than 5.0 seconds. Not only does it sound superb, but it's amazingly responsive at any revs, making the M3 hugely enjoyable to drive. The standard gearbox is a six-speed manual while there's an excellent seven-speed DCT semi-automatic which actually suits it better and even provides quicker acceleration.
The big problem however, is actually being able to use this power. While the M3 is docile and happy at low speeds, you don't drive a car like this just to potter about in, it's designed to be driven quickly and that's where it's at its best. But in the UK, actually enjoying the performance it offers is impossible given the legal speed limits and the number of safety cameras on the roads. As a result, it feels like it's always on a tight leash.