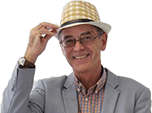 Audi S6 (2012–2018)
Last updated 21 March 2019
Effortless performance from 4.0-litre V8 engine. Available as a saloon or Avant. Fuel economy improved over previous S6. Refined ride for a performance car.
Somewhat lacking the excitement you'd expect from an Audi S model.
Updated 2 July 2016
Report of failure of both turbos of 2013 Audi 4.0 V8 S6 at 72,000 miles. Faulty oil pump blamed.
Introduction
Audi preserves the RS badge for its hardcore high performance models, such as the RS5, but these are usually introduced towards the end of a models life. That means it will be a few years before we see a new RS6. But that's not to say you can't have a performance version in the meantime. Step forward the Audi S6. Powered by a big V8 engine it has all the right credentials with more than 400PS on tap, a 0-62mph time of less than 5.0 seconds and a suitably purposeful, if understated look.
What it does really well is to blend this performance with impressive refinement. It's effortlessly quick and accelerates so smoothly it's often a surprise when you realise how fast you're going. It may be a performance car but on the move it's as serene as limousine with barely any noise and an impressively forgiving ride, despite the fact it comes with 19-inch alloys as standard.
Audi hasn't skimped on equipment and the S6 comes with adaptive air suspension which accounts for the high quality ride, plus there's a quattro sports differential to ensure sharp handling and plenty of traction. There are also big improvements in economy over the previous S6 which used a larger V10 engine. This version is now able to average almost 30mpg compared to the 21mpg of the old model. Elsewhere there's a high quality interior with a sophisticated infotainment system.
Make no mistake, the S6 is a great car and offers tremendous power, yet it's still very refined and easy to drive everyday. It fits the bill as a high performance luxury saloon, however, while it's mightily impressive it falls short of offering the kind of excitement and driver involvement that you might expect. That said, in terms of price and power it's not really an alternative to the BMW M5, instead it's more likely to rival the likes of the BMW 550i and the Jaguar XF 5.0 V8.