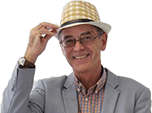 Audi RS6 (2008–2011)
Last updated 3 October 2016
Incredibly fast, yet pleasant and not intimidating to drive.
Difficult to use the huge performance you have paid a huge price for.
Updated 20 March 2015
Audi RS6 shown to be the least reliable European car more than 3 years old and out of manufacturer warranty
in data survey of Warranty Direct policy warranty claims. (Excludes KIAs, Hyundais, Toyotas and others with 7, 5 and 4 year warranties.) Most common faultds were axles and suspension.