Toyota FT-86 II Concept to become reality in 2012
3 March 2011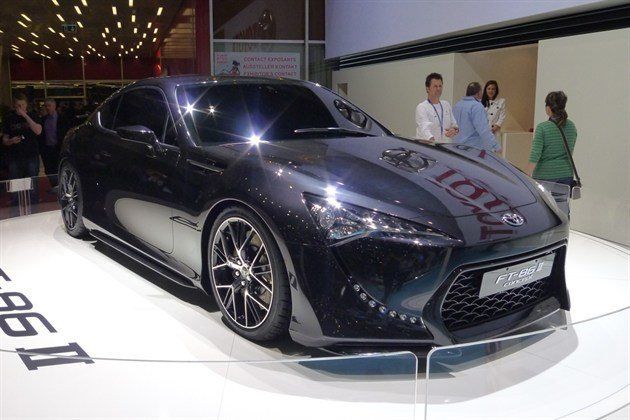 Toyota has confirmed at that Geneva Motor Show that its FT-86 II Concept will become a production car in 2012. What will be the long-awaited replacement for the Toyota Celica, marks a return to sports cars for Toyota which in the past was well known for models like the MR-2.
The new model, which is a joint development by Toyota and Subaru, will be launched in 2012 and features a rear-wheel drive and front-engine layout, with the design focussed on a strong power-to-weight ratio. So rather than using a heavy and large capacity engine, the FT-86 II returns to Toyota's sporting roots by combining a free-revving boxer petrol engine with a compact and lightweight six-speed manual transmission and a low centre of gravity.
The styling is certainly a big change from the rather sober look of current Toyota models and with its long, low bonnet, high wings and rear-set cabin, the FT-86 II pays homage to Toyota's sports car from the past. Both the engine and the driving position have been set as low and as far back as possible to optimise balance for maximum high-speed stability and agility. With its front-engine and rear-wheel drive configuration, Toyota says this gives the car lively, accessible performance that is easy to harness and enjoy.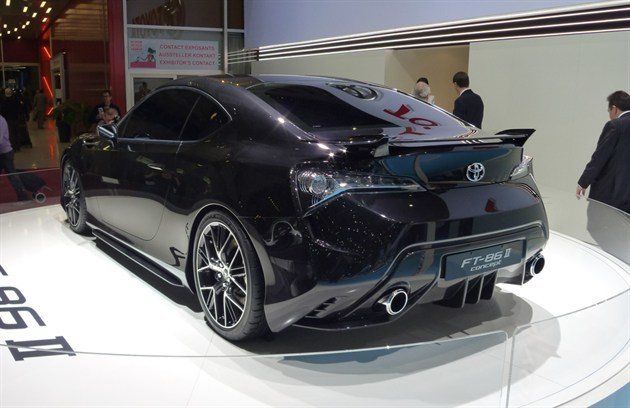 Full coverage of the Geneva Motor Show 2011