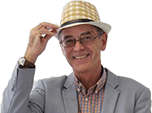 Renault unveils Captur crossover concept

14 Feb 2011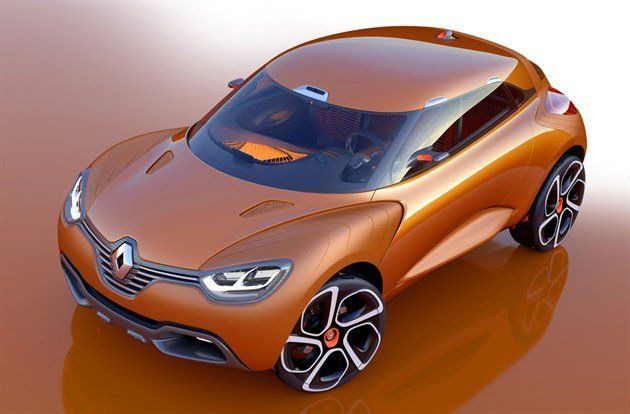 *
Renault has unveiled the Captur concept car ahead of its official world debut at the Geneva Motor Show. Designed to be a 'fun and sporty crossover', it's Renault's answer to the Nissan Juke and in terms of styling is equally as daring and distinctive but just as practical.

The concept car is fitted with a hard convertible top which, once removed, reveals a carbon fibre framework. There are also unusual butterfly doors (no good if you park it in a multi-storey car park...) and big tyres fitted to 22-inch black and white alloy wheels. The bodywork is finished in an unusual shade of orange which appears in a variety of different shades on materials both inside and out.
Inside, the front seats are attached to the centre console as if suspended in mid air. The centre console itself, along with the door trims and dashboard are made from a translucent material. At the front of the cabin, this includes a glimpse of the high-tech fibre ropes, luminescent in places, which have been used for most of the passenger compartment. Elsewhere, there are aluminium pedals, carbon bucket-style front seats and a steering wheel trimmed in grey textured leather.
The rear of the car is designed to be a multi-purpose area that can take passenger or luggage. The 'deck' is lined with three layers of rope and the stretched cords are laid out in a way that means items can be secured, but they also work as seats, allowing passenger to relax thanks to their supple elasticity. Finally, it's possible to pull seatbacks from the side of the car to provide two full-sized rear seats, complete with seatbelts and head restraints.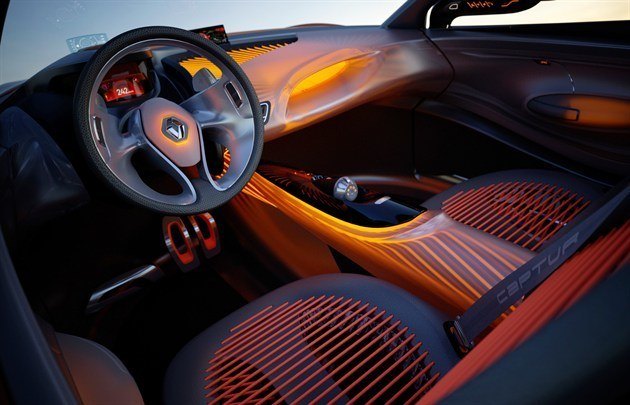 Power comes from a new Energy 1.6-litre dCi 160 twin-turbocharged engine, developed from the new Energy dCi 130 that will eventually replace the 1.9 dCi. It produces 160bhp along with peak torque of 380Nm which is available from as low as 1750rpm. Paired with a dual clutch EDC gearbox, it promises enjoyable driving with CO2 emissions of less than 99g/km.
The Captur concept car is also fitted with a system called RX2, which improves traction at low speeds. Should one of the two driven wheels lose traction, this mechanical self-locking differential transfers all or part of the engine's torque to the wheel with the most grip. So driving on slippery roads and tracks remains smooth and effortless.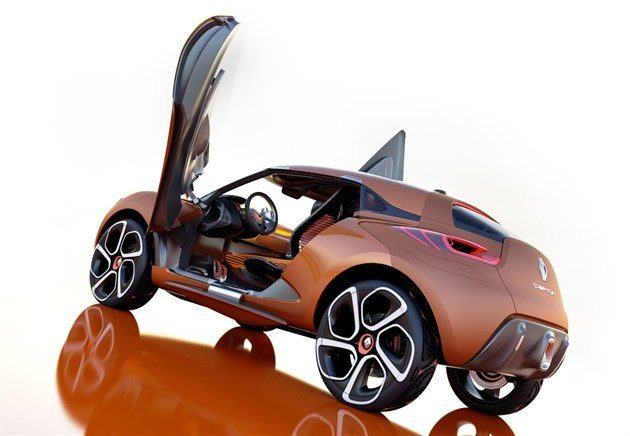 Full coverage of the Geneva Motor Show 2011