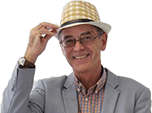 CONGESTION CHARGE HONESTY BOX

Every day, around 4,500 drivers are fined for failing (or forgetting) to pay the London 'Congestion Charge'.
This is all too easy because there is no TfL system for setting up a credit card or debit card Congestion Charge direct debit whereby the charge is automatically deducted for each day you enter the zone.
Instead you have to make an individual payment each and every time.
Now someone has invented a device that automatically makes the payments for you whenever you enter the zone, so you need never get stung by a draconian 'penalty charge' ever again.
The 'KenBuster' is an automatic payment system contained in a small box about the size of a mobile phone, built with the latest GPS (Global Position System) technologies that detect when a vehicle enters the congestion charging zone, and then triggers a payment (where appropriate) to TfL.
Based on results from 2005/06 accounts, TfL makes a total revenue of 210m GBP of which approximately 65m GBP is made up of congestion charge fines. Approximately 4,500 people are fined per day, equating to roughly six percent of those driving in the congestion zone, yet TfL generates over 31% percent of revenue from fines.
Created by a London motorist, jaded by extortionate fines imposed for forgetting to pay the congestion charge, the KenBuster has been designed to offer London commuters a sense of empowerment against the system.
Matthew McCluskey, Inventor of the device and Managing Director of the KenBuster company says: "KenBuster understands that London traffic during certain hours can be problematic. However it is the fine, the judgement and the penalty for forgetting that we disagree with.
The KenBuster is a device that was born from real emotions and we see it as a saviour for many London motorists who feel demonised by fines."
The KenBuster is a first and there are no other similar gadgets on the market in the UK. The KenBuster is made available online at
www.kenbuster.co.uk
. Pre-orders are being taken now and the KenBuster will be despatched from 1 December in time for Christmas.
Comments