Revealed: the best and worst places to charge an EV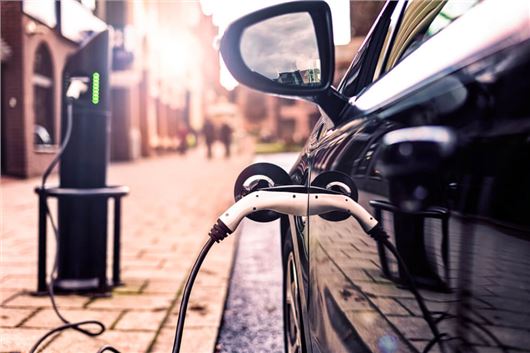 Published 08 June 2022
Study identifies towns and cities with the highest proportion of electric vehicle charge points per population.
Milton Keynes is the best with 137.3. charging points per 100,000 people. 
Bolton is the worst with 8.3 per 100,000.
Milton Keynes has been named the best area in the UK to own an electric car, based on it having the highest number of charging points per 100,000 people at 137.3.
It has 371 total charging points in the area and a population of 270,203. The area also boasts the highest number of rapid charging devices at 121.
The study by car usership experts CarGuide.co.uk analysed the number of electric car charging points on ZapMap and ONS data to establish which area in the UK with a population of more than 100,000, has the highest number of charging points per 100,000 population.
Coventry was the second best area, with 127.8 charging points per 100,000 people. The area has significantly more charge points than Milton Keynes (485 versus 371), but has a higher population of 379,387 meaning that the area provides slightly less accessibility to charging points than Milton Keynes.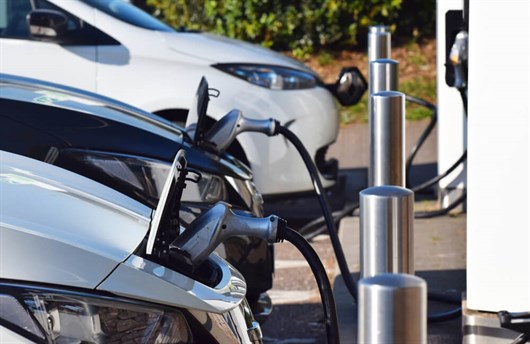 Brighton ranks as the third best area to own an electric vehicle in the UK. The Southern city has 117.9 charging devices per 100,000 people as a result of 344 public charging devices and a population of 291,738. Brighton also has the third highest number of charging points at 344, just below Coventry and Milton Keynes.
Taking the fourth spot is London with 109.9 charging points per 100,000, followed by Dundee with 87.4 charging devices per 100,000 people. 
10 best areas in the UK to own an electric car
 Area
 Number of charging points per 100,000 people

Milton Keynes

 137.3
Coventry
 127.8
Brighton

 

 117.9
London
 109.9

Dundee

 87.4
 Oxford
 71.2
 Bedford
 60.1
 Sunderland
 57.2
 Nottingham
 56.7
 Chesterfield
 56.2
Bolton named worst area to own an EV
Bolton has the lowest number of charging points per population with only 8.3 per 100,000 available. It has a total of 24 public charging devices across the area and a population of 288,248. 
Walsall is the second worst UK area for owners of electric vehicles with a population of 286,716 and only 24 charging points across the area. This equates to 8.4 public charging devices per 100,000.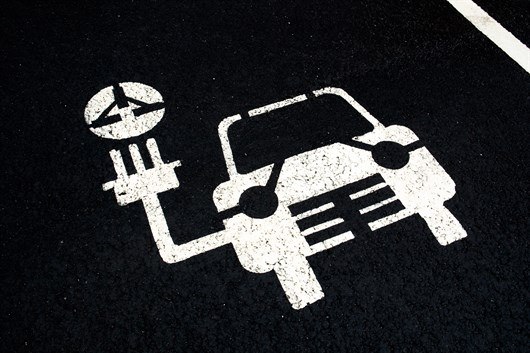 Southend-on-Sea has the third worst rate of charging points for electric vehicle owners with only 9.8 charging points per 100,000. The seaside location has a population of 182,773 and 18 total public charging devices, three of which are rapid chargers.
10 worst areas in the UK to own an electric car
| | |
| --- | --- |
|  Area | Number of charging points per 100,000 people |
| Bolton | 8.3 |
| Walsall | 8.4 |
| Southend-on-Sea | 9.8 |
| Dudley | 11.8 |
| Stockport | 12.2 |
| Wigan | 12.4 |
| Oldham | 14.3 |
| Stoke-on-Trent | 14.4 |
| Belfast | 15.5 |
| Blackpool | 15.9 |
Olli Astley, CarGuide.co.uk founder, said: "Whilst we at CarGuide.co.uk believe that motorists getting into electric vehicles is the best way forward due to the benefits to the environment, the UK's charging infrastructure still has a way to go."
Earlier this year the Government announced plans to spend £1.6 billion to increase public EV charge points tenfold to 300,000 by 2030.
How do I find my nearest charging point?
You can search for a charging point using online maps such as zap-map.com. Many car satellite navigation systems in EVs also now display charging points. 
Another option is to download apps to your smartphone that list charging points by location so you can find the nearest one that's convenient.
What's the range of an electric car?
Older electric cars will do somewhere between 50-80 miles - or less if you drive in a more aggressive manner or have the heater on. 
Modern electric vehicles can be capable of more than 400 miles depending on the specification of their batteries.
See our guide to electric cars with longest range
Can I charge my electric car from a three-pin plug?
As long as you can attach a cable between the car and a three-pin socket, you can recharge your EV anywhere. However, practicality dictates this isn't often possible if you don't have a driveway, off-street parking or a dedicated bay.
If you have one of these options available, a charging point is the best bet. As well as making it easier, quicker and safer to attach your car for recharging, it takes less time to top up the battery.
Ask HJ
Can you recommend an electric SUV?
I am contemplating changing my large automatic SUV vehicle to an electric or plug-in hybrid. I don't quite understand the cost of charging compared to the range the vehicles can potentially achieve. Which cars achieve the most mileage for the price to charge the car? I cover approximately 5,000-6,000 miles a year, generally in the countryside, up to a distance of 20 miles radius, with an occasional short drive locally. I intend to charge at home as I am retired and prefer an SUV type vehicle due to ride height and ease of getting in and out of it. My budget would be in the range of £25,000-£40,000 as I don't wish to be penalised for extra car tax. I would also like to hear your opinion on the cost of electricity that keeps increasing dramatically and if it is a false economy of purchasing an electric vehicle.
To find out how efficient an electric car is, you need to look at the miles/kWh figure. This is kind of the electric equivalent to MPG. A Skoda Enyaq, for example, officially returns around 3.7 miles per kWh. That means, with its 77kWh net battery capacity, you'll be looking at a range of around 285 miles. The cost of electricity will depend on your home electricity tariff. If you're paying, for example, 28p per kWh, you'll pay around £21.50 to fully charge the Enyaq at home – equating to around 8p per mile. That's still significantly less than a petrol or diesel car. If you have to use public rapid chargers regularly, you'll be paying significantly more for electricity and it might not make as much financial sense. You will save in other areas, though – such as VED (road tax) and servicing costs. We'd recommend an MG ZS EV for your requirements – it's an excellent introduction to electric cars. Bear in mind, though, that EVs with a list price of more than £40,000 aren't hit by the premium car tax.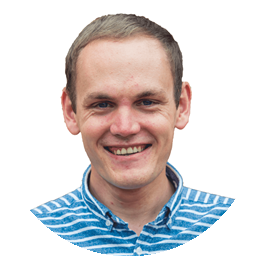 More Questions
Ask HJ
What is the average price of an electric car?
What is the average price of an electric car?
Electric cars vary dramatically in price. The cheapest start from around £20,000 for a Fiat 500 Electric or Smart EQ Fortwo (more here: https://www.honestjohn.co.uk/guides/cheapest-electric-car/), while you can easily spend more than £100,000 on cars like the Mercedes EQS and Porsche Taycan. You might find this electric vehicle guide useful: https://www.honestjohn.co.uk/is-an-electric-car-right-for-me/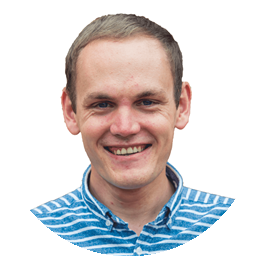 More Questions
Comments
Author

Sarah Tooze
Latest