Electric vehicles to get green number plates to bypass congestion charges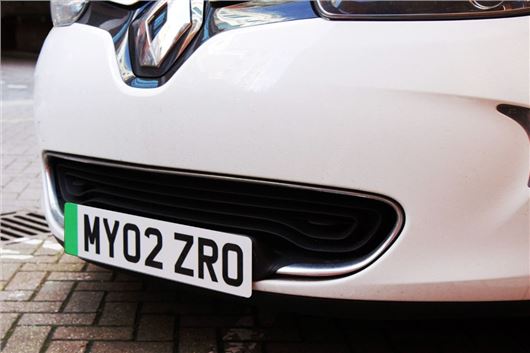 Published 16 June 2020
Drivers of zero-emission cars will have a green 'flash' added to the left hand side of their number plates to make the cars more easily-identifiable for initiatives like cheaper parking and free entry into zero-emission zones.
The reg plate change, which will be introduced in autumn 2020, aims to incentivise the public to buy electric vehicles.
The scheme is part of the Government's plans to achieve net zero emissions by 2050 - including the increase of car bans in city centres across the UK, and the 2035 ban on the sale of petrol, diesel and hybrid cars.
It follows news of a potential Government scrappage scheme - which would be a discount of up to £6000 for new car buyers when they trade-in their old petrol or diesel for a new electric vehicle. 
>>> Your guide to the best 2020 UK scrappage schemes and deals
In addition to the green number plate scheme, the Department for Transport also announced that £12m was being made available for further zero-emission vehicle research, with £10m going to projects examining advancements in electric battery and hydrogen vehicles, as well as charging infrastructure.
Another £2m would support research in areas such as battery technology. 
Transport Secretary Grant Shapps said: "We're supporting small businesses to develop the transport tech of the future through a mult-imillion pound investment, ensuring that UK businesses remain at the forefront of low-carbon innovation and research.''
Edmund King, AA president, said: "Having a green flash on the number plate may become a badge of honour for some drivers. We support this concept which shows that the EV revolution is now moving from amber to green."
Comments
Author

Georgia Petrie
Latest