Public EV chargepoints could be contactless and 'pay as you go' by 2020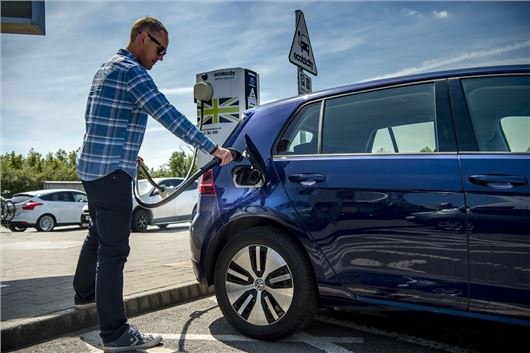 Published 15 July 2019
New Government ambitions aim to encourage uptake of UK's chargepoint network through widespread 'pay as you go' functionality.
One year since the launch of the Road to Zero Strategy, the Government has signalled that it expects the EV industry to develop a simplified payment methods for those using chargepoints by 2020, allowing electric vehicle drivers to use a single payment method - like a debit or credit card - without needing multiple smartphone apps or membership cards to use different chargepoints.
>>> HonestJohn.co.uk electric car buying guide
This announcement comes as BP Chargemaster, the operator of the UK's largest public charging network, has taken a major step forward for industry by committing to introducing card payment on all new 50kW and 150kW chargers from today. It will also retrofit its existing UK-made rapid chargers with the technology over the next 12 months.
The Government has made clear that if the market is too slow to deliver improvements across the entire network it is prepared to intervene to force changes by using powers in the Automated and Electric Vehicles Act.
>>>Top 10: Used electric or hybrid cars for £10,000 or less
Following regulation, improvements have already been made by operators, including increasing the accessibility of their chargepoints by offering payment via smartphone apps and contactless payment systems.
There are over 20,000 publicly accessible chargepoints in the UK, including more than 2000 rapid devices, making it one of the largest charging networks in Europe. 
Future of Mobility Minister, Michael Ellis, said: "This will help even more people enjoy the benefits electric vehicles bring and speed up our journey to a zero-emission future."
Comments
Author

Georgia Petrie
Latest