Over half of tyre punctures caused by neglected roads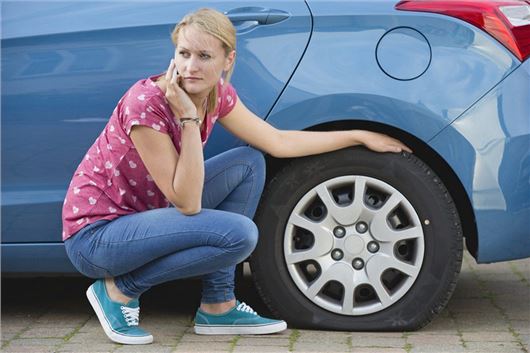 Published 01 May 2018
More than half of tyre failures on major A roads and motorways in England are caused by road debris, according to new research. 
The study by Bridgestone and Highways England analysed more than 1000 tyre pieces and found that 56 per cent of punctures and blowouts were caused by an object cutting or penetrating the tyre while the vehicle was travelling at 60 - 70mph. A further 18 per cent of tyre failures were caused by poor inflation.
In 2016, more than 30 people were killed or seriously injured in motorway accidents due to illegal or faulty tyres and a survey of 21,000 drivers by the AA found that nine out of 10 feared that their vehicle could be damaged due to poor road conditions.
>> Over 5500 breakdowns caused by potholes in the first three months of 2018
Highways England is the Government-owned company responsible for the operation and maintenance of England's motorway system and it says it has a 'vigorous inspection and sweeping regime' in place to keep major roads clear of debris.
However, RAC spokesman Simon Williams said: "In 2017, RAC patrols dealt with around 350,000 tyre-related breakdowns, a large proportion of which were punctures. Repairing a puncture at the side of the road, especially on a motorway, is treacherous work. More should be done to ensure debris is cleared up, or removed, so that road users don't have to unwittingly suffer the consequences."
>> Drivers face £70 fine for parking on pavement
Some of the samples were particularly alarming, with a temporary space-saver spare tyre being run to destruction, while a number of potentially lethal and illegal 'string' repairs were also found on car tyres, which are completely unsuitable at any speed, let alone 70mph speeds on motorways.
Just one per cent of tyres failed due to manufacturing defects, one per cent failed due to excessive heat and 16 per cent of the tyre failures couldn't be specified to one particular problem.
Comments
Author

Georgia Petrie
Latest