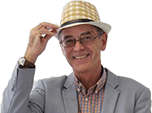 Drivers face £70 fine for parking on pavement
Published 09 April 2018
Motorists who park with their wheels up on the kerb may soon face fines of up to £70 after the Department for Transport (DfT) confirmed it was considering a review of current legislation on pavement parking.
The evaluation is part of a wider review into traffic regulations, to be determined in 2018. The DfT will look at the impact of parking on the pavement and the hazards it causes to footpath users, as well as the broader impact on traffic flow and access for emergency vehicles, such as ambulances and fire tenders.
Under current law, parking on the footpath is only illegal in London, where it has been an offence since 1974, though there are some streets in the capital where pavement parking is allowed and clearly signposted. However, on streets without signage to the contrary, drivers can already face a £130 penalty charge, which is reduced by half if paid within 14 days.
In the rest of the UK, while the Highway Code says drivers 'should not' park on pavements, there's no clear law to define against it, and there are many areas of the country where the practice is commonplace.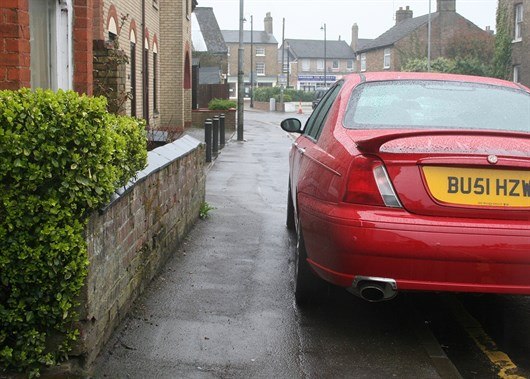 Indeed, it was the concerns of people living in areas where pavement parking is rife that caused the previous Private Members' Bill to stall in 2015, at its second reading. While there was a proposal to make parking wholly or partially on the footpath a civil offence, concerns over additional congestion and the impact on access for emergency vehicles, refuse trucks and delivery lorries meant the Bill wasn't passed.
The AA's President, Edmund King, says this is still a major issue: "There are some streets that are so narrow that if cars park on both sides it wouldn't allow emergency vehicles or bin lorries to get through."
Campaigners to ban pavement parking take a different view, with the charity Guide Dogs raising concerns that parking on footpaths is a major hazard to blind and partially sighted people, while pressure group Living Streets raises concerns about how the practice can cause an obstruction and inhibit the independence of many vulnerable individuals, especially older or disabled people with visual or mobility impairments. The group also raises concerns about dangers for families, where pram and pushchair users are forced into the road as they can't get past parked vehicles on the pavement.
At present, local councils have the power to introduce bylaws that prevent pavement parking on certain roads by raising a Traffic Regulation Order (TRO), but the Local Government Agency (LGA) believes that the process is needlessly bureaucratic and time-consuming. While it doesn't call for a blanket ban on parking on footpaths, the LGA has previously lobbied for greater powers for local authorities, which would make it easier to outlaw parking with wheels up on the kerb, especially in areas where local residents have already raised concerns.
The LGA also voices concerns around the repair and maintenance costs of pavement parking, arguing that the cost of fixing damaged pavements and kerbs could be better spent on repairing potholes.
Irrespective of whether or not parking on the pavement is illegal, drivers can still be penalised for causing an obstruction through parking inconsiderately. Causing an obstruction can already lead to fines of up to £1000 under sections 99 and 101 of the 1988 Road Traffic Act, which applies to both footpath and road users. The Act also gives councils the powers to remove vehicles which it believes are creating a danger.
Comments
Author

Craig Cheetham
Latest