Huge savings as Vauxhall Corsa beats Ford Fiesta to number one spot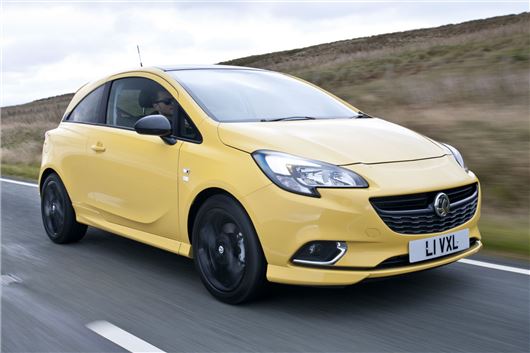 Published 07 October 2019
The Vauxhall Corsa has knocked the Ford Fiesta off its top spot as Britain's best-selling car.
Figures released today by the Society of Motor Manufacturers and Traders (SMMT) reveal that 12,921 Vauxhall Corsa models were registered last month, compared to 11,643 Ford Fiestas. It's the first time the Ford Fiesta hasn't been at the top in a number of years - but all may not be as it seems.
>>Tesla Model 3 is the third best-selling car in the UK
It comes as the Vauxhall Corsa is about to be replaced by a new model - meaning dealers are offering hefty discounts on the outgoing car. A number of the Corsas registered last month are likely to be registered by dealers in an attempt to clear old stock - a practice known as pre-registering.
As such, there's now a flood of as-new Vauxhall Corsas on the market with little more than delivery miles. A search of our classifieds reveals that £7500 will buy you a nearly-new Corsa with less than 200 miles on the clock - representing a saving of more than £4000 off list price.
The Ford Fiesta still clings onto its title as the UK's most popular car so far this year, with more than 64,000 registered year-to-date - a lead of nearly 17,000 over the Vauxhall Corsa. The Volkswagen Golf takes third position, with 46,492 registered, closely followed by the Ford Focus, with 45,932 added to UK roads.
Registrations of diesel cars slumped by a fifth in September, while more than 7,700 electric cars were registered - up 236 per cent compared to the same time last year.
Plug-in hybrids increased in popularity by 22.6 per cent, while conventional hybrids remained pretty much the same, with 16,932 registered (compared to 16,827 in September 2018).
September's an important month for new car sales with the new number plate attracting buyers to showrooms - and it was good overall news for new car registrations in September 2019. New car registrations were up by 1.3 per cent compared to the same period last year.
However, overall car sales so far this year continue to be down by 2.5 per cent compared to 2018, with ongoing uncertainty around Brexit and diesel car legislation blamed. 
"September's modest growth belies the ongoing downward trend we've seen over the past 30 months," said the SMMT's chief executive, Mike Hawes.
"We expected to see a more significant increase in September, similar to those seen in France, Germany, Italy and Spain, given the negative effect WLTP had on all European markets last year. Instead, consumer confidence is being undermined by political and economic uncertainty."
Comments
Author

Andrew Brady
Latest