Jaguar Land Rover and BMW team up to develop EV tech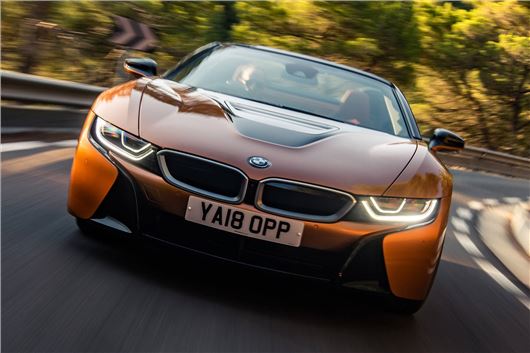 Published 05 June 2019
Jaguar Land Rover has announced a collaboration with BMW, which will see the two firms developing electric car technology together.
As part of the deal, the two carmakers will develop new generation electric drive units (EDUs) that will be manufactured by each partner at their own production facilities.
BMW has already developed several generations of electric drive units in-house since it launched the BMW i3 in 2013. 
BMW is set to launch an electric version of its X3 SUV later this year, using the fifth-generation of its eDrive technology. This groups together the electric motor, transmission and power electronics into a new, separate electric drive component. 
The eDrive system has a battery with more than 70kWh, providing a range of up to 249 miles. It'll be available to support 150kW fast charging, meaning drivers can charge to 80 per cent in around half an hour. This is on a par with the likes of the Audi e-tron, although it's not as quick to charge at the upcoming Porsche Taycan - which will be able to handle 350kW charging.
At this stage, it isn't clear if Jaguar Land Rover will get access to BMW's latest battery and electric motor tech. 
Aside from the EDUs, both companies will benefit from increased economies of scale - which could save car buyer's money. Essentially, by buying electric vehicle components in bulk, JLR and BMW will be able buy them cheaper - savings which will then be passed onto customers.
Comments
Author

Andrew Brady
Latest