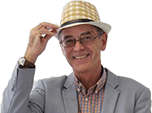 New Car Sales Figures For August Shows First Rise in 2011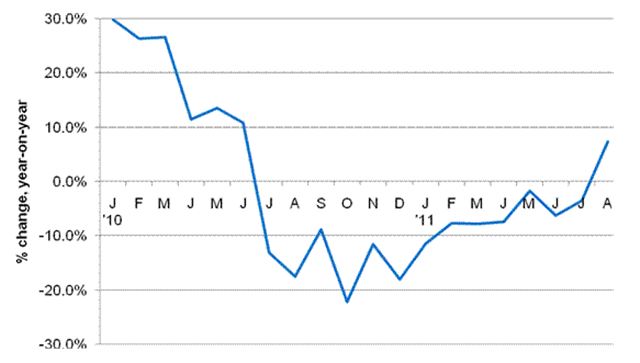 New car registrations last month rose for the first time in more than a year.
August is traditionally a quiet month ahead of the September plate change, but this year saw 59,346 cars sold, an increase of 7.3 per cent on 2010.
It's the first time that the market has seen since June 2010 and small cars like the Ford Fiesta continue to be in demand. They now account for almost four-in-ten of all cars sold. 
Paul Everitt, SMMT Chief Executive said: "New car registrations in August rose for the first time since June 2010, up 7.3% to 59,346 units. August represents a relatively small share of the new car market and the September new 61-plate registrations will be far more important for vehicle manufacturers and franchised dealers," said . "The September new car market is always important for the UK motor industry, accounting for around 17% of the full year's registrations. Consumers are nervous about the future, but with industry offering unprecedented improvements in fuel economy, competitive finance offers and a wide variety of new models, buyers will find there is something to suit every taste and pocket."
The overall outlook for 2011 remains challenging; registrations between January and August were down 6.1 per cent on 2010.
August
Total
Diesel
Petrol
AFV
Private
Fleet
Business
 
 
 
 
 
 
 
 
2011
59,346
30,475
28,263
608
24,572
32,975
1,799
2010
55,305
29,111
25,505
689
22,189
31,543
1,573
% change
7.3%
4.7%
10.8%
-11.8%
10.7%
4.5%
14.4%
Mkt share '11
 
51.4%
47.6%
1.0%
41.4%
55.6%
3.0%
Mkt share '10
 
52.6%
46.1%
1.2%
40.1%
57.0%
2.8%
 
 
 
 
 
 
 
 
Year-to-date
Total
Diesel
Petrol
AFV
Private
Fleet
Business
 
 
 
 
 
 
 
 
2011
1,220,618
613,866
591,693
15,059
513,346
646,292
60,980
2010
1,300,413
576,625
709,753
14,035
613,091
625,434
61,888
% change
-6.1%
6.5%
-16.6%
7.3%
-16.3%
3.3%
-1.5%
Mkt share '11
 
50.3%
48.5%
1.2%
42.1%
52.9%
5.0%
Mkt share '10
 
44.3%
54.6%
1.1%
47.1%
48.1%
4.8%
 
 
 
 
 
 
 
 
Best sellers
August
 
 
 
   Year-to-date
 
 
 
 
 
 
 
 
 
1
Fiesta
3,213
 
1
Fiesta
61,551
 
2
Corsa
2,901
 
2
Focus
52,918
 
3
Focus
2,858
 
3
Corsa
46,620
 
4
Golf
1,995
 
4
Golf
39,385
 
5
3 Series
1,739
 
5
Astra
38,580
 
6
Astra
1,613
 
6
Insignia
31,063
 
7
Passat
1,526
 
7
Polo
28,048
 
8
Polo
1,467
 
8
3 Series
27,298
 
9
Qashqai
1,312
 
9
Qashqai
24,695
 
10
A3
1,125
 
10
207
21,402
 
 
 
 
 
 
 
 
 
 
 
 
 
 
 
 
 
 
 
 
Comments