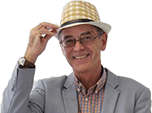 Convertible prices could rise by 20 per cent this Summer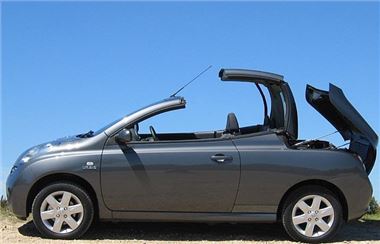 A used car retail site is warning buyers that the cost of convertibles could rise by as much as 20 per cent over the summer.
Carsite.co.uk says the as Spring turns into Summer, popular drop-top models could soar in value.
Between 2009 and 2010, Carsite found the trade price of a Mazda MX5 1.8i increased from £10,450 in April 2009 to £12,350 in September 2009 - a rise of £1,900 or 18% - before falling £1,355 to £10,995 by April 2010.
A similar trend was also seen on a Volvo C70 2.4i Coupe Cabriolet which appreciated £1,600 in value from April (£14,395) to September 2009 (£15,995) before decreasing £1600 to April 2010 (£14,395). A Renault Megane 1.6 Coupe Cabriolet's value also fluctuated more £1600 over the same period.
Seemingly less affected by the seasonal demand, Carsite observed a 2006 Porsche Boxster 2.7 increased only £500 from April to September, before falling just £345 to April.
For buyers looking to take advantage of the cheaper deals available at the start of the season, Carsite has highlighted a selection of its best used convertible deals including a £1400 saving off the RRP of a 2007 Volvo C70, £1250 off a 2006 Porsche Boxster and £880 off a 2007 Peugeot 307 CC.

Best Buy Under £7.5k
2007/07 Renault Megane CC 1.6 VVT Dynamique (27k miles)
Carsite.co.uk price: £7,418
Recommended Retail Price: £7,995
Saving: £511
Best Buys Under £10k
2007/07 Peugeot 307 CC 2.0 S Petrol Auto (34k miles)
Carsite.co.uk price: £8,845
Recommended Retail Price: £9,725
Saving: £880
Best Buys Under £12.5k
2007/07 Mazda MX5 1.8i (14k miles)
Carsite.co.uk price: £10,212
Recommended Retail Price: £10,995
Saving: £783
Best Buys Under £15k
2009/09 Ford Focus CC-2 2.0 Petrol Auto (3.7k miles)
Carsite.co.uk price: £13,608
Recommended Retail Price: £14,450
Saving: £842
Best Buy Under £20k
2006/06 Porsche Boxster 2.7 Petrol (70k miles)
Carsite.co.uk price: £16,200
Recommended Retail Price: £17,459
Saving: £1,259
Best for City Driving
2007/07 Nissan Micra C+C Sport 1.6 Petrol (10.1k miles)
Carsite.co.uk price: £7,882
Recommended Retail Price: £8,495
Saving: £613
Best for Families
2007/57 Volvo C70 CC 2.4i S (30.8k miles)
Carsite.co.uk price: £12,995
Recommended Retail Price: £14,395
Saving: £1,400
Comments