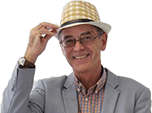 BROUGHTONS BRINGS SUPERCAR GLAMOUR TO MOTOR SHOW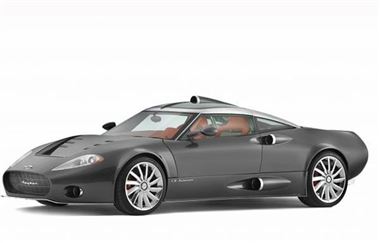 Broughtons Specialist Cars, 'luxury retailer of the world's most exclusive cars', will give UK car enthusiasts their first opportunity to see the sensational Zagato Bentley GTZ and Spyker C8 Aileron when The London Motor Show opens at ExCeL in Docklands next week.
Broughtons will be displaying seven supercars at the Show: the Zagato Bentley GTZ, two Koenigseggs and four Spykers. The models will be exhibited in the Ultimate Collection and the Ultimate Collection Public Gallery for the duration of the event - from 23 July to 3 August.
One of the largest privately owned luxury car retailers in the UK, Broughtons is proud to be the exclusive UK Ambassador for Italian Atelier, Zagato and the sole distributor within the UK for the Dutch manufacturer Spyker and Swedish brand Koenigsegg.
Hand-crafted in Milan by Zagato, the new Bentley GTZ is based on the 200mph, 600ps W-12 engined Continental GT Speed and only nine examples will be manufactured. Mechanically true to Bentley's original vision, the GTZ features many Zagato trade-mark characteristics, with a rounded tail, new rear lamp clusters, narrowed side windows, double-bubble roof design, deeper front grille, full-width lower front air intake and
two-tone paintwork.
The Dutch-built Spyker C8 Aileron continues the company's signature architecture with a mid-engined configuration and aluminium spaceframe chassis, clad in aluminium panels. For the C8 Aileron, the wheelbase is stretched 100mm and the unique glass canopy is extended rearwards - increasing cabin space and reducing aerodynamic drag. The headlamp units have been redesigned to blend more closely with the body lines and feature LED indicators as well as Xenon headlamps.
For the C8 Aileron, the double wishbone suspension is all-new, the AP Racing braking system can be upgraded with (optional) carbon ceramic discs, and the 400ps 4.2-litre V8 engine can be now be specified with a 6-speed Getrag manual or 6-speed ZF automatic transmission.
Founded in 1946 in Cheltenham as a Bentley dealer, Broughtons has grown to represent five of the world's most glamorous automotive brands - Aston Martin, Bentley, Koenigsegg, Spyker and Zagato - retailed from dedicated showrooms at locations in Cheltenham, Berkshire and Surrey. Further information on Broughtons can be found online at
www.broughtons.co.uk
.
Tickets are available now by calling 020 8233 5878 or from
www.motorshow-ultimatecollection.co.uk
. The show opens to the public on 23 July and runs until 3 August.
The British International Motor Show will be open to the public from 23 July until 3 August 2008 at ExCeL London. Adult tickets start at just £10, children's tickets from £6. Family tickets cost from £25, while group tickets start at £8. For more information about the Show or to book tickets visit
www.britishmotorshow.co.uk
or call 0871 230 5588.
Comments