Nissan reveals plans for Geneva Motor Show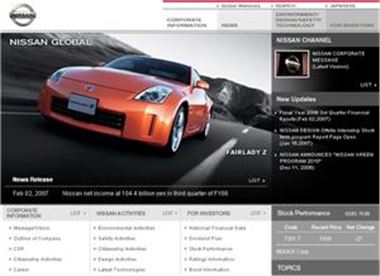 Japanese automobile manufacturer Nissan has announced the vehicles it will be displaying at this year's Geneva Motor Show.
The company will be showing off its new Murano model, along with the Pivo 2 and GT-R cars.
Stylistically an improvement on the previous version, the Murano also offers improved comfort and performance, Nissan states.
The Pivo 2, according to the firm, "represents the other end of Nissan's passion for cars", with an innovative design which features a driver cabin that rotates 360 degrees.
Finally, the GT-R, which goes on sale in March, comes with an all-new 3.8 V6 twin-turbo engine which it believes gives the vehicles "exceptional performance".
"[The GT-R produces] 353kw (480ps) and 588nm, which is transmitted to its four wheels through one of the most advanced all-wheel drive systems ever developed," states Nissan.
Earlier this week, the company announced that it will be conducting bio-ethanol fuel tests on the feasibility of E10 from April 1st.
Comments