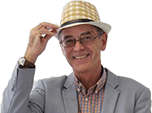 Volkswagen Arteon (2017–)
Last updated 20 March 2018
High quality interior with impressive amounts of space, comfortable on the move.
Cheapest model will cost £38k new.
Updated 6 March 2017
Volkswagen Arteon makes its debut
Positioned above the Passat, the Arteon is - according to Volkswagen - 'an ideal avant-garde alternative - a car for people who want a five-door fastback with an accomplished, elegant design and progressive...
Introduction
Volkswagen doesn't want you to view this as a traditional saloon. Instead, it's advocating it as 'a sporting gran turismo' - so similar to an Audi A5 Sportback or a BMW 4 Series Gran Coupe. That explains two things. One, the fact it looks quite striking, especially compared to the rather mundane Volkswagen Passat. And two - the price.
Because the cheapest Arteon you'll get (to begin with at least) will set you back an estimated £38,000. And if you want the TDI model, you'll be looking at closer to £40k. As a comparison, the A5 Sportback and 4 Series both start at roughly £33,000. Sure, they're not as powerful or as well equipped at that money, but for plenty of people, an Audi or BMW badge still has more status than a Volkswagen.
So what do you get for that money? Well the Arteon is certainly very spacious, with huge reserves of rear legroom, a big boot and uber-comfortable seats. It's also refined and relaxing to drive. Ticks a lot of boxes then - but so does a Skoda Superb. And that's a lot cheaper. The question, then, is this: is the Arteon more than just a Skoda in a posh suit?  
Inside it feels like it's got that bit extra, too. Yes, all the switches and controls are familiar Volkswagen, but there's a new Discover Navigation Pro system - bascially a big touchscreen that dominates the dash. With its glass surround, it feels like a high-end bit of kit and it works very well too, helped by a nicely designed interface with neat graphics. The Arteon also comes with a digital instrument cluster called Active Info Display, which is the same as Audi's virtual cockpit.
The Arteon gets all the basics right. The driving position is spot-on and taller drivers will appreciate just how far back the seat adjusts. There's also good under-thigh support. The back seats are even better with acres of legroom and once again, very comfortable. That said, the central tunnel means it's a squeeze with three in the back, but headroom is good despite the swoopy roof. The build quality is - as you'd expect given this is Volkswagen's new flagship model - impeccable.
There's a choice of two engines from launch - a 2.0 TDI with 240PS or a 2.0 TSI with 280 - because a bafflingly powerful petrol is what people want in a car like the Arteon apparently. Both these come with 4Motion four-wheel drive as standard and a seven-speed DSG automatic. A cheaper 2.0 TDI with 190PS (and two-wheel drive) will be introduced later and should start at around £35k.
With the 2.0 TDI, the Arteon isn't short of power, helped by the fact it has 500Nm of torque available from very low revs. It picks up quickly and means you're never waiting for that performance to kick-in, as you are with the TSI. It also works well with the seven-speed DSG gearbox, which isn't always the case with lower powered versions of this engine.