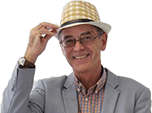 Porsche 911 Carrera GTS (2010–2012)
Last updated 2 October 2017
Kerb weight
1420–1595 kg
Warranty
3 years / Unlimited miles
Servicing
20,000 miles
Driving
Although the Carrera GTS may not look dissimilar to a standard 911 Carrera, park the two side by side and the differences are a little more obvious. Especially at the back. The GTS has the same wider body of the 911 Carrera 4 models, even though it has a standard rear-wheel drive set-up plus the front and rear track is wider which gives extra stability in corners. The GTS also gets special tyres for the unique centre-mount 19-inch RS Spyder alloy wheels which come in black as standard along with the sports exhaust system.
But aside from the styling changes, the crucial difference between the Carrera GTS and the 'standard' Carrera S model is an increase in power. It uses the same 3.8-litre six-cylinder engine (and creates the same wonderful deep note) but has been tweaked to give an extra 23bhp, producing 408bhp. This means it's not far behind the 911 GT3 which has 435bhp athough it's still some way behind the thunderous 911 Turbo which can call on 500bhp.
The engine has been 'optimised' by Porsche and produces its maximum output at 7300rpm, just short of the maximum engine speed of 7500rpm. To put that into some context, the engine in the Carrera S delivers 385bhp at 6500rpm so it's easy to see this engine is designed to have a sportier character to it, rather than just being more powerful.
Thanks to a new intake system (we won't bore you with all the technical bits) it also delivers its torque more smoothly across the rev range. 320Nm is available at just 1500 rpm and although maximum torque is no different from the Carrera S at 420Nm it peaks from 4200rpm all the way to 5600 rpm, so you can access more of the engine's mid-range power more easily - and without having to change down a gear and work it too hard.
So what does this all mean? Well on paper the Carrera GTS Coupe with the standard six-speed manual gearbox does 0-62mph in 4.6 seconds - that's a smidgen quicker than a Carrera S (0.1 seconds to be exact) while the top speed is 2mph faster at 190mph. But in everyday driving what you notice is that it's easier to access the power in the GTS than in a standard Carerra. So for instance when you're overtaking, the power comes on song a touch sooner and although it's only 23bhp more powerful, that tweak to the intake system certainly makes it feel even more sprightly.
While it's unlikely you'd buy a Carrera GTS to merely potter around in, the fact you don't always have to rev it hard to get good acceleration means it's as refined and easy to drive as a standard 911 Carrera when you want it to be. It does have the same fairly heavy clutch, which in traffic soon becomes tiring on your left leg, but the throttle pedal isn't so sensitive that it's hard to drive at low speeds.
In fact, like the standard 911, the Carrera GTS is easy to use everyday. The steering is light at low speeds, visibility is pretty good and while the ride is firm (this is a high performance car after all) it's not back breakingly stiff. But when you want it to go like brown stuff off a garden implement, it doesn't hang about. Ask it to accelerate and you're rewarded with a delightful throaty combination of exhaust and engine sound as the revs rise. And it just seems to go quicker and quicker the more you work it.
But the GTS is at home on fast sweeping bends. It turns in with amazing precision and there's a lovely feel through the steering which you rarely find with modern cars. Thanks to the wider rear track and those big tyres, it's certainly more grippy at the back and in the wet the traction control doesn't need to intervene as often. As with all 911 models, you're always aware that there's a hefty engine behind you, but the GTS gives you a bit more confidence, especially in less than ideal driving conditions and feels more stuck to the road.
Like the rest of the Carerra range, the GTS is available with Porsche's PDK automatic gearbox. This is a double-clutch gearbox similar to the Volkswagen DSG one and is impressively quick at changing up, while it's just as swift at going down a notch when you want some acceleration. It's certainly not cheap though and will set you back a hefty £2500 - expensive even by Porsche prices.
But it's a good alternative to the standard manual and one of the better automatic gearboxes available on a performance car. It certainly puts the likes of the Maserati electro-actuated gearbox to shame. The seven-speed PDK comes with gearshift paddles on the three-spoke sports steering wheel (which is standard) that has a lovely polished aluminium finish, or you can just leave it in manual and it will happily do it's own thing very impressively.
If you go for the PDK gearbox you can also choose the optional Sport Chrono Package Plus. This has a Launch Control function which gives you the fastest possible acceleration from a standing start plus a race circuit shifting strategy, giving very fast gear changes. It does seem a little extreme and it's not something you'd really use on the road, but it's a real experience and drops the 0-62mph time to 4.2 seconds in the
coupe and 4.4 seconds in the cabriolet.
And what about economy? Well you don't really buy a Porsche if you're worried about running costs, but the Carerra GTS doesn't fare too badly given the performance and power it offers. The average claimed consumption is 26.6mpg for the coupe while choosing the PDK gearbox improves this to 27.7mpg, although in everyday driving don't expect to see more than about 22mpg and far less if you want to actually enjoy that performance. And who wouldn't want to?
Engines
| Engine | MPG | 0-62 | Top speed | CO2 |
| --- | --- | --- | --- | --- |
| Carrera 4 GTS Cabriolet | 26 mpg | 4.8 s | 188 mph | 251 g/km |
| Carrera 4 GTS Cabriolet PDK | 26 mpg | 4.6 s | 186 mph | 251 g/km |
| Carrera 4 GTS Coupe | 27 mpg | 4.6 s | 188 mph | 247 g/km |
| Carrera 4 GTS Coupe PDK | 27 mpg | 4.4 s | 186 mph | 247 g/km |
| Carrera GTS Cabriolet | 27 mpg | 4.8 s | 190 mph | 242 g/km |
| Carrera GTS Cabriolet PDK | 27 mpg | 4.6 s | 189 mph | 242 g/km |
| Carrera GTS Coupe | 27 mpg | 4.6 s | 190 mph | 242 g/km |
| Carrera GTS PDK | 28 mpg | 4.4 s | 189 mph | 240 g/km |
Contract hire from

£1,322.33

per month