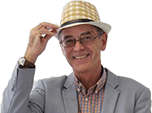 Audi R8 (2007–2015)
Last updated 11 December 2016
Refined supercar that can be used everyday, with a forgiving ride. Very quick with secure quattro roadholding. Outstanding V10 engine.
R tronic semi-auto can be slow to react to paddles. Interior finish starting to feel cheap and dated compared to latest Porsche 911.
Updated 1 May 2013
Owner bought new Audi R8 V8 manual. Could not understand why it hesitated when accelerating from 30mph in 3rd gear. Applied diagnostic sofware to the OBDII socket and discovered that the throttle mechanism...
Introduction
Few supercars can match the Audi R8 for all-round performance and usability. It might lack the prestige of a Porsche 911 or the flamboyance of a Ferrari 458 Italia, but the R8 excels when it comes to what really matters with breathtaking acceleration and solid road handling.
The R8 was launched back in 2007 with just one engine - a 4.2-litre V8 - but over the years Audi has refined its supercar, with the addition of V10 and Spyder models. The summer of 2012 saw a facelift, with new bumpers, carbon fibre splitter and LED lights. A new S tronic twin-clutch sports transmission was also added along with a lighter and more powerful model, the V10 Plus.
However, despite the facelift and internal revisions, the R8 looks and feels much very like it did when it first rolled off the production line, which is no bad thing. The R8 is sleek and attractive to look at, while its mid-engine layout never fails to turn heads, wherever it goes. Admittedly, the cabin now feels a little dated and cheap compared to a 911 or 458 Italia, but the seats are comfortable enough, with solid fittings and a decent dashboard layout.
The R8 is available with three engines - one V8 and two V10s - but only true supercar fanatics will want to venture beyond the 4.2-litre V8. Indeed, the V8 fulfils almost every supercar whim, with 430PS and 430Nm of torque. The 0-62mph sprint can be accomplished in 4.6 seconds, while the R8 will rocket along to a top speed of 187mph.
A six-speed gearbox is fitted as standard, but buyers can upgrade to the seven-speed S tronic twin-clutch automatic. For us the auto option is a no-brainer, with quick gearchanges and 0-62mph falling to just 4.3 seconds. 
The thunderous V10 can be specified with 525PS or 550PS and both powerplants can accelerate to 62mph in less than four seconds. Top speed for the V10s exceed 190mph and both models get magnetic ride adaptive damping as standard, which lets the driver choose between a 'normal' or a more hardcore 'sport' setting. 
Yet, no matter which engine or transmission you choose, the R8 is nothing short of brilliant to drive. All three engines are packed with torque, which equates to outstanding acceleration across every gear. The engines are vocal too, although the V10 stands apart with a thunderous rumble that will make the hairs stand up on the back of your neck.
Audi must also be praised for the excellent quattro four-wheel drive system, which is near faultless with a solid footing and bags of grip. The handling is bolstered by a stiff suspension, which eliminates bodyroll and encourages the driver to push the R8 hard in the corners.
However, despite its outstanding supercar ability, the R8 is also fun and useable at low speeds. In fact, the combination of a forgiving ride and nimble steering make the Audi perfect for town or city driving. What's more, the R8 can hop over speed bumps and fit into most multi-storey car parks, which makes this one of the few supercars that we would actually want to drive on a daily basis.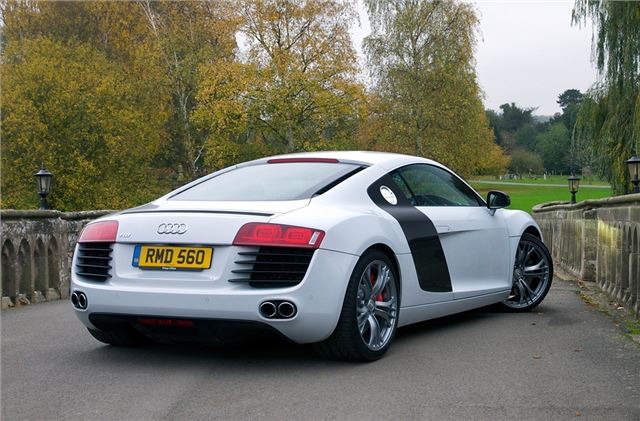 | | |
| --- | --- |
| List Price from | £128,295 |
| Buy new from | £112,347 |