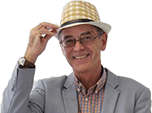 Porsche 911 Turbo (2006–2012)
Last updated 11 May 2016
Breathtakingly quick, meticulously engineered and assembled, easy to live with everyday, superb handling.
Almost too fast for UK roads, very pricey even by Porsche standards, turbo 'whoosh' sound not particularly pleasant.
Updated 26 February 2015
Late model Porsche ECUs record how the car has been used, in particular if it has ever been over-revved. So vital to see a readout of an interrogation of the ECU before buying a used 997 Turbo.
Introduction