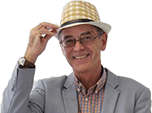 Porsche 911 GT3 (2006–2012)
Last updated 11 May 2016
Extremely fast, hard-hitting 911 for those who like their beautifully engineered thrills served raw.
You'll have to dig deep to buy one.
Updated 26 February 2015
Late model Porsche ECUs record how the car has been used, in particular if it has ever been over-revved. So vital to see a readout of an interrogation of the ECU before buying a used 997.
Introduction