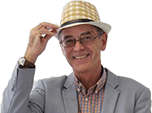 Mitsubishi Space Star (2002–2006)
Last updated 24 June 2018
Tidier handling than a contemporary Scenic or Picasso. Versatile five-seat cabin.
Rattles, squeaks and other build quality problems are far too common.
Updated 1 August 2002
Mitsubishi Space Star launched
Looks very similar, but under the skin this is a new Space Star of much improved quality. Huge suspension improvements turn it into a positive handler, much better than Scenic and Picasso. New...
Introduction
Owners' reviews
Irritating but reasonably reliable