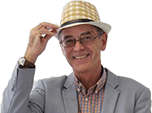 Mitsubishi Space Star (1998–2002)
Last updated 26 March 2015
Scenic rival with versatile rear-seat arrangement.
Build quality isn't up to Mitsubishi's usual standards.
Updated 1 January 1998
Mitsubishi Space Star launched
Netherlands built 5-door mini MPV competes against Scenic. Had 85 bhp 1.3 Colt engine or 125 bhp 1.8 GDI at launch. 3-year, unlimited mileage warranty. Versatile rear seats can be double-folded, slid...
Introduction