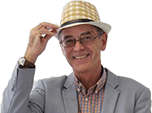 Mitsubishi Space Runner (1999–2005)
Last updated 25 August 2016
Practical, frugal runabout with two rear sliding doors and a good view out.
No official UK cars, so in scarce supply. Spares must be ordered from Japan.
Updated 1 January 1999
Second generation Mitsubishi Space Runner launched
Japanese market Space Runner II seen at European Motor Shows with twin rear sliding side doors, engines up to 2.4GDI and even a rip-snorting EVO version.
Introduction