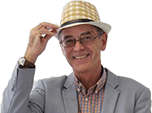 Mitsubishi Space Runner (1992–1998)
Last updated 26 March 2015
Practical, economical car with an upright driving position, decent performance and tidy handling.
Oddball styling. Only one sliding rear door. One-piece rear seats are heavy to remove.
Updated 1 January 1992
Mitsubiahi Space Runner launched in the UK
Strange looking, but very practical car. Rear seat comes right out leaving large cube of space. Excellent 3-speed plus overdrive automatic gives 35 mpg. Neat handling. Good performance from 121 bhp...
Introduction
Owners' reviews
Practical, nice drive and pleasantly oddball.