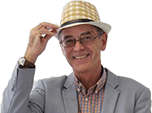 Mitsubishi Sigma (1991–1996)
Last updated 25 August 2016
The smooth, strong V6 engines sound wonderful.
The complex 202bhp 24-valve V6 is too risky as a used buy. Some parts tricky to obtain. Repairs could cost more than the car is worth.
Updated 1 January 1991
mitsubishi Sigma launched in the UK
Two cars: Japanese-built high-tech 202 bhp 24-valve 3.0 litre V6 'executive' saloon or Australian-built 168 bhp 12-valve 3.0 litre V6 estate, which came later in Feb '93. Both front-wheel-drive,...
Introduction