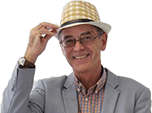 Mitsubishi Lancer (1988–1992)
Last updated 26 March 2015
Cheap and mechanically reliable if looked after.
Dated looks, unremarkable drive and tight for rear legroom. Rusts and body parts hard to get these days.
Updated 1 January 1988
New Mitsubishi Lancer launched
Essentially a slightly stretched Colt with either a 4-door saloon or 5-door hatchback body. Looks very much like a shrunken Galant. Engines: 1,298cc 68 bhp; 1,468cc, 74 bhp; 1,596cc, 123 bhp GTi...
Introduction