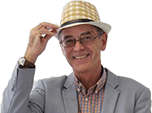 Mitsubishi Galant (1993–1997)
Last updated 25 August 2016
Less complex versions will run and run with regular servicing. Well equipped.
Some parts are expensive. Avoid the complicated 4WD/4WS models.
Updated 1 April 1993
New Mitsubishi Galant unveiled
Better looking, slightly bigger Galant, still in Mondeo/Vectra class. 125bhp 1.8 16v and 135bhp 2.9 16v four cylinder engines. 4 speed auto option on 2.0. Or 147bhp 2.0 V6 manual or auto and 168bhp...
Introduction