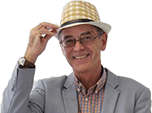 Mitsubishi FTO (1996–2000)
Last updated 12 June 2019
Looks far more expensive than it really is. V6 versions are pacey. All should be reliable given timely servicing.
GS models being sold at GPX prices. Doesn't handle as well as the sporty coupe styling suggests.
Updated 1 April 1996
Mitsubishshi FTO launched in the UK
'Red Zebra' cars backed by the UK Mitsubishi service network, which means availablility of some parts for most FTOs. Front wheel drive. GS model has 1,834cc 125bhp four cylinder engine giving 0-60...
Introduction