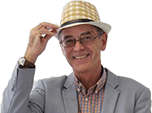 Mitsubishi Evo VIII (2003–2005)
Last updated 25 August 2016
Not having to slow down for corners and realising how short the straights can be. Blindingly quick over any route.
Expensive to run, even before you factor in fines for speeding. Watch out for bodged crash repairs and poor maintenance.
Updated 28 July 2016
R/2016/155:
MITSUBISHI Lancer JT Evolution X, i-Car Petrol, i-MiEV, L200 CR. INDICATORS AND/OR OTHER VEHICLE LIGHTS MAY SWITCH OFF OR BLINK WITHOUT WARNING. Due to poor connections the indicators and/or vehicle...
Introduction